OMG, Teddy is coming back to "Grey's Anatomy," and all we can do is happy cry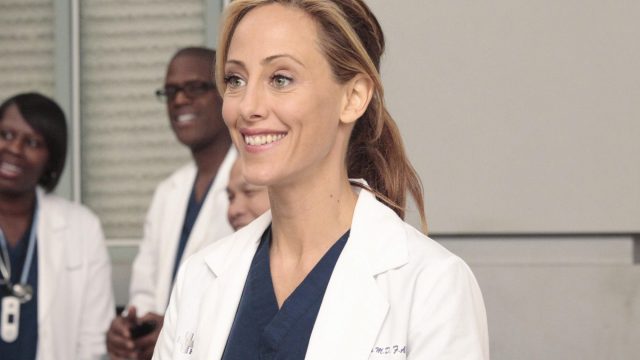 Listen up, Grey's fans: It seems there's about to be a major shakeup at Grey Sloan Memorial, because there's nothing that Shonda Rhimes loves more than keeping us on our toes. According to TVLine, Teddy Altman is making a big return in Season 14, and it seems actress Kim Raver hinted at a return to Grey's Anatomy back in November.
The report suggests that Teddy will be returning in the spring for a "multi-episode arc," with few details about her return being revealed. But we think it's safe to assume sparks could be flying with Owen Hunt. And after their dramatic story line of the past (remember all the romantic drama between him and Cristina Yang and Derek's sister Amelia Shepherd?,  it feels like all bets could be off if Teddy makes her big return to the show.
TVLine asked Raver about whether or not she'd step in Teddy's scrubs again in November, and she said she'd "100 percent" do it, gushing, "I love being part of this company. I love working with Shonda Rhimes. I love working with the cast. Literally for me it's definitely home."
She added, "I feel fortunate enough to be able to go off and join other companies, but every time I come back to Grey's it's really like being home."
https://www.instagram.com/p/BX6b87mF8-D
Raver is also gearing up to star in the forthcoming season of ABC's other political drama, Designated Survivor, so it seems she's got plenty up her sleeve in the coming months when it comes to gracing our TVs with her presence. Stay tuned to see if Owen and Teddy turn their friendship into something more!