An A-List Hollywood war is brewing over new tech that would let you watch new movies at home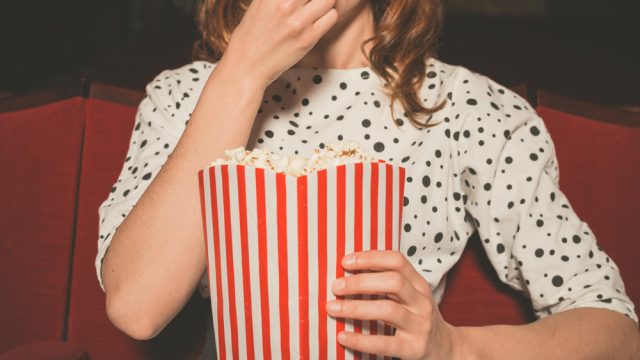 Everyone's used to watching new TV shows online the day or week after an episode airs, but what if we could watch new movies in the same way?
That's the question being asked in Hollywood right now by a new startup known as Screening Room. Founder Sean Parker, of Napster fame, wants to make new movies immediately available to users of his subscriptions service, but the company is already coming up against some major criticism.
Here's how it would work, according to Variety: Screening Room members would pay once for a $150 anti-piracy cable box attachment and then when they want to watch a new movie, they'd pay $50 for the privilege. From there, users have 48 hours to complete the film before it disappears from their queue.
Movie theater companies, like AMC and Regal, are reportedly up in arms over the new website. After all, movie theater goers are their bread and (extra) butter. But Screening Room also has big hitters on its side with some reports listing legendary directors Steven Spielberg, J.J. Abrams, and Peter Jackson as backers of the service.
To assuage these companies' fears, Screening Room will reportedly give movie theater companies 40 percent of the profits it makes on selling movies directly to consumers and will even offer users free movie theater tickets to users and an effort to make sure they go to their local theaters. Despite these assurances, movie theater companies—and the film distributors like Sony and Paramount that depend on them—remain unconvinced. After all, movie theaters make more when you and five of your concessions-hungry friends come to their theater and each buy-in to the experience rather than when you and your five friends watch the film at home for a flat fee of $50.
It's a tough question: On one hand, people go to the movies for the experiential factors, like movie theater popcorn and the chance to see a film on a big screen with great sound quality. But consumers are also getting tired of the hefty price of going to see a movie on the big screen, especially when the film turns out to be a dud. The bottom line: Hollywood needs to figure it out. They may have a hold on movie lovers right now, but in an on-demand world their grip is loosening—and fast.
What do you think? Would you invest in a on-demand feature film service?