This teaser for Lea Michele's new single "Love Is Alive" makes us want to ugly-cry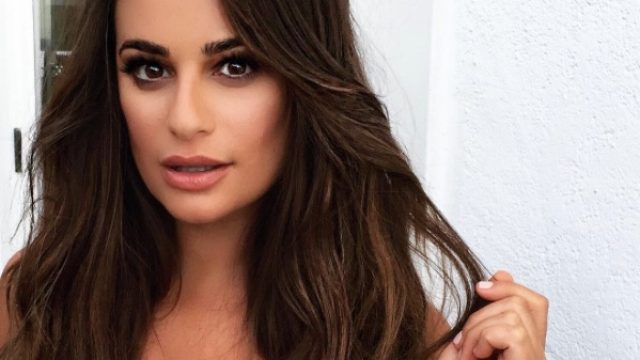 We've been waiting patiently (okay, impatiently!) for new music from this multi-talented former Glee star, and now our lucky day is here. People dropped an exclusive first listen of Lea Michele's 'Love is Alive' off her upcoming second album Places. The track is incredibly tender and personal to Michele (who has experienced her fair share of tragedy with the sudden passing of boyfriend Cory Monteith in 2013). But the the song is full of hope for an emotionally rich future.
She explains that it's "about believing in love and the power and beauty of love," which almost brings us to tears right there. This black-and-white teaser video is simple and beautiful in the sentiments it expresses.
Aaaaaaand this is how we feel right about now.
via giphyThe single will be available on March 3rd, which is this Friday. Talking to People about the track, Michele hinted that it captures a moment in time that's significant for her. "[It's]such a special song for me. I wanted a song on the album that represented where I am personally in my life right now, and this song is exactly that." It warms our hearts to know she's in a place of such optimism at this point in her life.
We can't wait for her single and album to be released into the world. She revealed that the record is about going back to her roots in New York and on Broadway, so we know that it's going to be an intimate journey.
And judging by the success of her first album Louder, her new offering is going to make quite the impression.
https://twitter.com/udfredirect/status/836972273764454400
Thanks for reminding us that love is always alive, Lea!