This teaser for the "Grey's Anatomy" season finale is making us feel *very* worried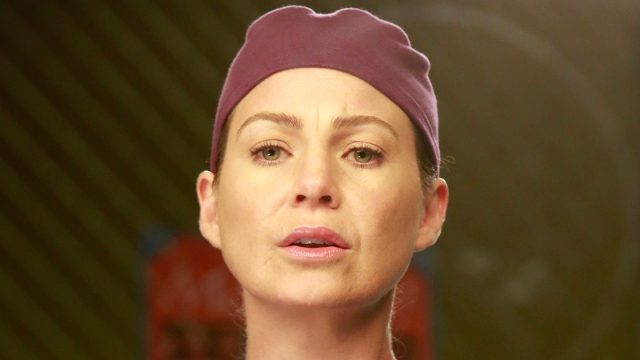 Given that there are only a couple of weeks left, we now have some minor spoilers and teasers for the season finale of Grey's Anatomy, and it's safe to say that we're getting pretty worried about the doctors at Grey Sloan Memorial Hospital.
Of course this isn't the first time that we've been teased that the Season 13 finale of Grey's might be pretty dramatic. Earlier this year, executive producer Shonda Rhimes teased a "fire" season finale, which had us questioning all sorts of things like whether there would be a, well, fire, an explosion, or something else equally tragic.
We also know that Glee's Matthew Morrison (aka Will Schuester) will be starring the final two episodes of the long running ABC medical drama. This immediately brought up questions about whom he might be playing, and whether he would be playing Jo Wilson's estranged husband or not.
Well, thanks to our pals at Entertainment Weekly, we now have some rather intriguing and possibly spoilerific teasers about the Grey's Anatomy season finale, and we're kinda feeling worried.
Speaking to EW, executive producer Debbie Allen teased what we could expect when Season 13 wraps, and it sounds like we might be in for a rather dramatic turn of events.
WARNING – MINOR SPOILERS FOR GREY'S ANATOMY SEASON 13 BELOW.
Teasing the finale, Allen said that there would be two (!) things to watch out for in the show's last episode.
"There's actually two events going on at the same time that are pretty big that affect the entire hospital community," Allen teased.
Eeek! This could mean that not only are we getting something seriously dramatic emotionally for the characters, but that something else HUGE could happen, too.
Allen also teased that things were heating up between Meredith and Riggs, with the former having a revelation that would act as a turning point in their relationship. Meanwhile, things will also become complicated for Alex Karev and Jo (as previously mentioned).
Oh, she also teased that lives would be in danger, too.
"You should be worried," she said. "There's cause for worry. There's an amazing cliffhanger that will have everybody thinking, 'Wow, where is this going?'"
Finishing, Allen said that they were planting the seeds that would feed the fire (there's that reference to fire again) for next season.
Okay, we're *seriously* freaking out.
While we can't know for certain what is going to happen in the last few episodes of this season of Grey's Anatomy, it seems that we're definitely going to need to emotionally prepare ourselves for when the finale airs.
Grey's Anatomy continues Thursdays on ABC.