This teaser for "Castle Rock," the creepy collaboration between Stephen King and JJ Abrams is as spooky as we expected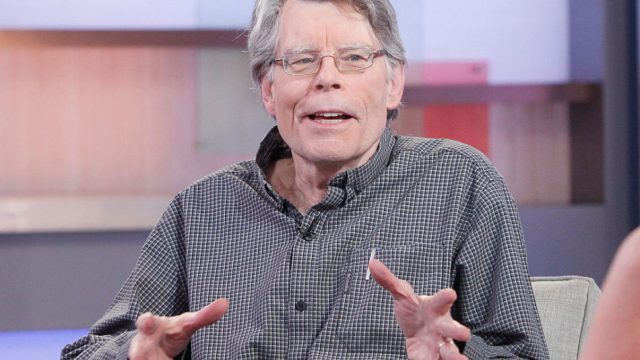 Those of us missing spooky offerings such as Stranger Things, orAmerican Horror Story are in luck! It looks like Hulu is adding another horror offering to their streaming oeuvre! Get ready, because the anthology Castle Rock is a collaboration between Stephen King and J.J. Abrams!
That's right, J.J. Abrams and Stephen King are teaming up again! (Remember, Hulu has their other collaboration, the speculative fiction series 11.22.63). Let the screams begin!
The latest teaser for Castle Rock reminds us of all the scares Stephen King has provided us over the years.
https://www.youtube.com/watch?v=UGHupqE1LCI?feature=oembed
Note the references to Pennywise the Clown, Danny Torrance, and all the famous characters of Stephen King's novels. Castle Rock is the name of a fictional Maine town that often appears in King's novels.
According to The Hollywood Reporter, the series will weave together characters from King's novels that mention Castle Rock. Each season will follow a different storyline and set of characters, while there will be mentions to characters and themes from other seasons. It kind of sounds a bit like American Horror Story, yet doubly terrifying because Stephen King, the master of horror, is involved.
Stephen King named the town Castle Rock as an homage to Lord of the Flies. (That disturbing book we all had to read in high school. You know, the one about shipwrecked kids killing each other.) The town shows up in masterpieces such as Cujo, The Body, Uncle Otto's Truck, It Grows On You, The Sun Dog, The Dark Half…and the list continues.
Basically, get ready to be terrified.