How this high school teacher uses yoga to help her students (and herself) heal from trauma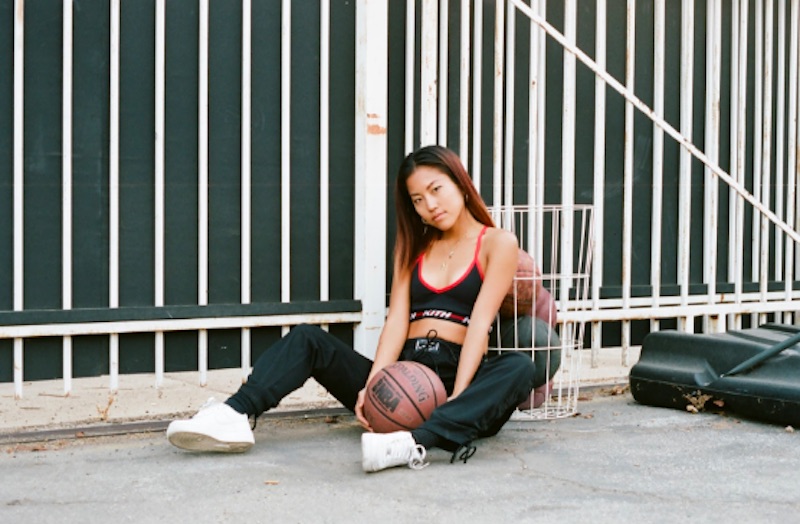 There is tremendous power in collective healing. I realized this during my yoga teacher training. Every day, we rose with the sun and made our way to the shala where we would do more than just flow. We went deep into our pasts, our traumas, our fears. Over the course of a month, we carried ourselves through deep holistic healing work and I found the strength to bring that to my community. During my training, I imagined how revolutionary it would be if this level of healing could extend beyond those who have the luxury of hopping on a plane and disappearing into the jungles of Guatemala for 25 days. What if we could bring this to those most wounded by the systems of oppression that shape our society?
Several months after my 200-hour training, I participated in a trauma-informed training through Liberation Prison Yoga. As an advocate for the legalization of marijuana, I became very frustrated by the whiteness of the emerging industry while Black and brown people remain in prison for marijuana-related offenses. I felt it was my responsibility to serve those most affected by the War on Drugs.
I felt very inspired by the community of teachers I met during my prison yoga training who also wanted to share their knowledge with underserved populations. I wanted to connect with more yoga teachers who were taking the practice outside the studio and centering their work around trauma and healing. I soon came across Jacqulyn Whang of 5thmindyoga.
This talented yogi had organized a wildly successful yoga mat donation on Instagram so that she could offer yoga to the boys basketball team at Centennial High School, Kendrick Lamar's alma mater, in Compton, Los Angeles. Ms. Whang also teaches English at the high school.
It was Whang's first year as a public school teacher that brought her to yoga, initially. "I was having so much anxiety and I wanted to quit my job, but I've always wanted to be a teacher ever since I can actually remember. [But] the minute I got into the classroom, it was the very last place that I wanted to be and that was just something that was very hard for me to accept," she said. "So, I started doing yoga. Going to the gym was giving me anxiety because you're pumping iron and it's really intensive work and you're escaping your body but I needed a way to be present in my body."
Whang found solace in a small community-based studio in Echo Park, Los Angeles. "It started out of the need to survive," she said. Teaching can be extremely isolating for a 20-something who is navigating their own childhood traumas. She used to practice at really intense, fitness-centered studios, but they triggered her. "My job is already so high stakes, so yoga for me is about re-grounding and re-centering," she said. "It's about grounding me rather than bulking me up or pushing me to do more."
She opened up to me about the sexual trauma she experienced as a child: "Yoga has brought me so much somatic healing and connection back to my body. I can easily disappear inside me because I've learned to disassociate from myself."
Whang was looking for something physically, mentally, and spiritually stimulating, so she joined a teacher training in New York City with Jared McCann. It didn't take long for her  to connect her passion for working within her community to her yoga pursuits: "I had gotten Teacher of the Month and the [basketball team] gifted me a ticket to see their tournament with Adidas…Adidas was opening up their headquarters out here…I went, and while there, I thought, 'Oh, they should do yoga.' So I just told the coach, 'Hey, I want to do yoga with the kids.' And they were like 'yeah,' and so it got started."
Working with the basketball boys brought a much different intention to Whang's classes. "I started to teach them a pregame stretch, involving a lot of active stretches to open up joints," she said. "I also work on balance so they can practice controlling their body with their breath. I can't wait to see how their practice has influenced their game in addition to all the amazing work the coaches are doing."
Working in a the public school system can be really taxing. Sometimes budgetary issues delay paychecks. It requires a level of empathy that can leave a teacher feeling defeated when they work with traumatized children—especially in a city like Compton.
In Compton, the crime rate is one of the highest in the nation and the city holds a history of state-sanctioned violence against people of color.
Last year, the stress of Whang's career led to Bell's Palsy, an illness where the muscles in the right side of her face became paralyzed. She knew she had to make some major changes: "I stick to bedtimes. I don't really go out. I do struggle with depression frequently. I get a wave at least once a month, and when I feel it coming, I'm very intentional about going outside, even if its cold. I'll take a bike ride and just get out of my head."
Whang has a simple list of five non-negotiables that she maintains in order to keep up with self-care so she can serve herself first, and continue to serve her community. They include keeping her room clean, riding her bike, reading, writing, and spending time with family.
Yoga extends far beyond the individual and exists to uplift the collective. As Whang says, "Yoga is more than just your practice on the mat. It's about focusing your life and deepening your engagement in your gifts and purpose."
"As millennials in the age of social media, we're all oversaturated with what others are doing. It's only natural for us to be hyper stimulated thinking about what we're going to be doing next, and so I feel like those non-negotiables in life really set the tone of our personal space and ground us," Whang said. "I try to just stick to those practices and remember, 'Okay, just think about writing right now. Just think about bike riding because this is a non-negotiable. Just think about my family right now while I'm with them…Self care is really hard, man."
Next, Whang will bring yoga to the girls basketball team and other students at Centennial High School. She's currently working with the school community to create a youth-centered yoga program. "There's so many ways to use the practice," she said. "I'm just trying to listen to the school community and see in what ways I can offer it."