Taylor Swift's new song "Gorgeous" has arrived, and sounds unlike anything she's done before
After teasing it on Instagram all week, Taylor Swift just released her third single, "Gorgeous," off her upcoming album Reputation. She may be entering a new era but "Gorgeous" may just be proof that Old Taylor may not necessarily be gone forever.
The song may feature the electro-pop vibes of "Look What You Made Me Do" and "…Ready For It?" but the lyrics are *pure* Taylor, taking us all the way back to those Speak Now days. "Gorgeous" may be the perfect bridge song between Taylor's country roots and her current pop dominance.
It's safe to say we've never heard anything like this before:
https://www.youtube.com/watch?v=EUoe7cf0HYw?feature=oembed
The song — which many believe is about the singer's current boyfriend, actor Joe Alwyn — follows a lovestruck Taylor, who becomes infatuated with an intimidatingly attractive man she spots at a party or club. For the record, Alwyn, who starred in 2016 film Billy Lynn's Long Halftime Walk, *is* dare I say, gorgeous. Taylor also gives a shoutout mystery boy's stunning "ocean blue eyes," and guess who happens to have very blue eyes? Alywn, of course.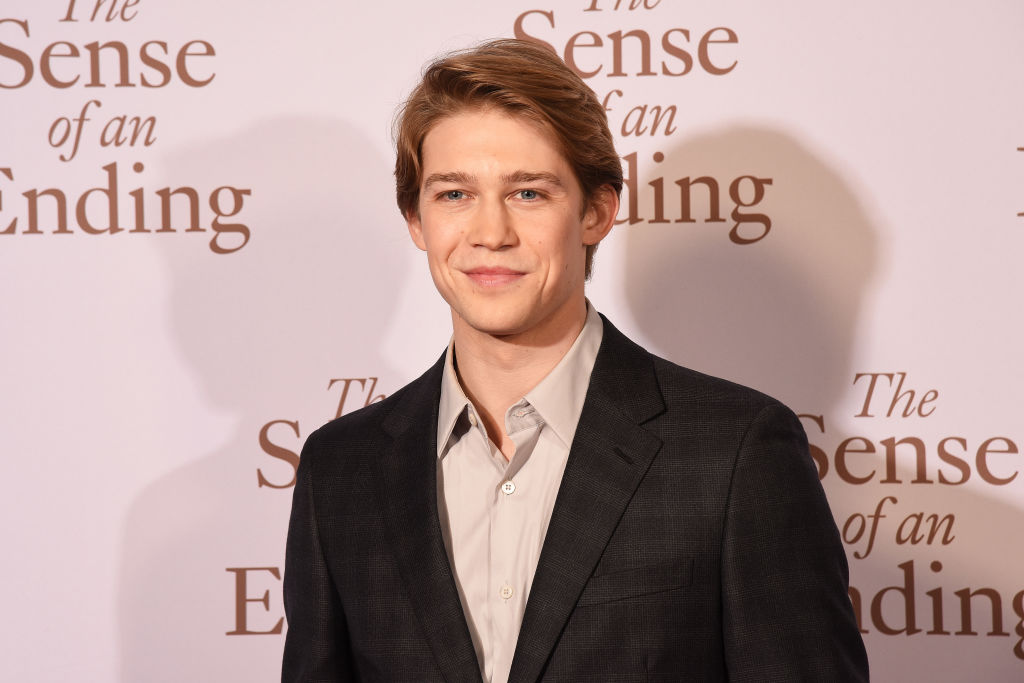 And, naturally it wouldn't be a true Taylor (old or new) song, if it wasn't riddled with references.
Taylor opens the song lamenting about her "older" boyfriend who is off at a club "doing I don't know what," which is most likely a reference to DJ Calvin Harris, who dated the "Blank Space" singer for over a year until spring 2016. Even Meredith Grey and Olivia Benson, Taylor's beloved cats get a special shout out being the icons that they are.
Not gonna lie, "Gorgeous" is making us even more curious about what to expect from Reputation, the pop star's sixth studio album, which comes out November 10th!
Until then, we'll be listening to "Gorgeous" on repeat!