How Taylor Swift's gym look has changed over the last 2 years
There are many things we know for sure about Taylor Swift: she loves a good red lip; her bond with her friends is unbreakable; and she's an excellent cat mom.
What we don't know, however is what exactly has inspired her gym and post-gym outfits over the last couple of years. The thing is, even though Taylor has been rocking some pretty badass workout leggings in recent months — and looking like she actually worked out at the gym — there was a period of years when Tay would emerge from her fitness facility of choice looking positively, and inexplicably, flawless.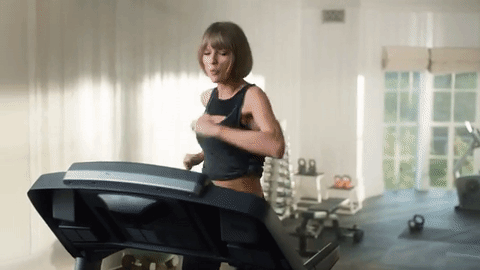 In fact, late-night talk-show host Seth Myers was so perplexed by her post-gym appearance that he once asked Swift, "What is going on? Tell me how this works!" to which she coyly replied, "That is how everyone looks when they come out of the gym!"
After more probing Swift finally relented, saying,
"I like to bring a change of clothes; I bring a hairbrush with me. New York is one of those cities that feels worth dressing up for. I feel like when I walk out onto the sidewalk in New York, I have to try a little harder. But it's not like an extra hour at the gym."
We'll let you form your own opinions about Taylor's post-sweat ensembles, but one thing we know for sure is this girl always looks good. And, honestly, there's nothing wrong with that!
Here she is in 2014 leaving Tracy Anderson's gym in New York, looking better than most people do when they go to work.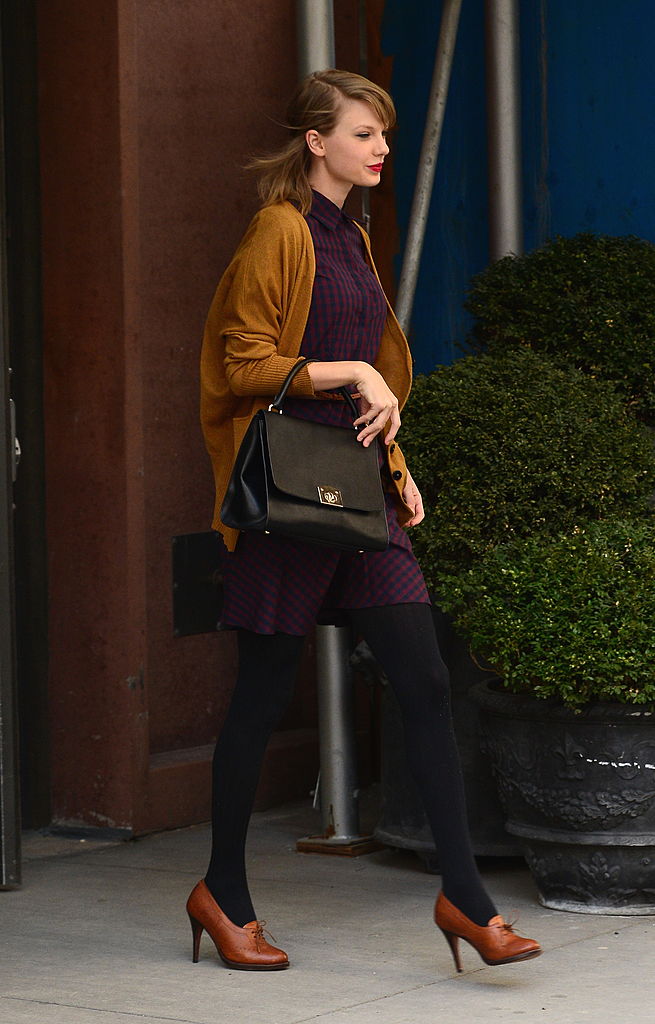 Same year, same gym — different adorable outfit.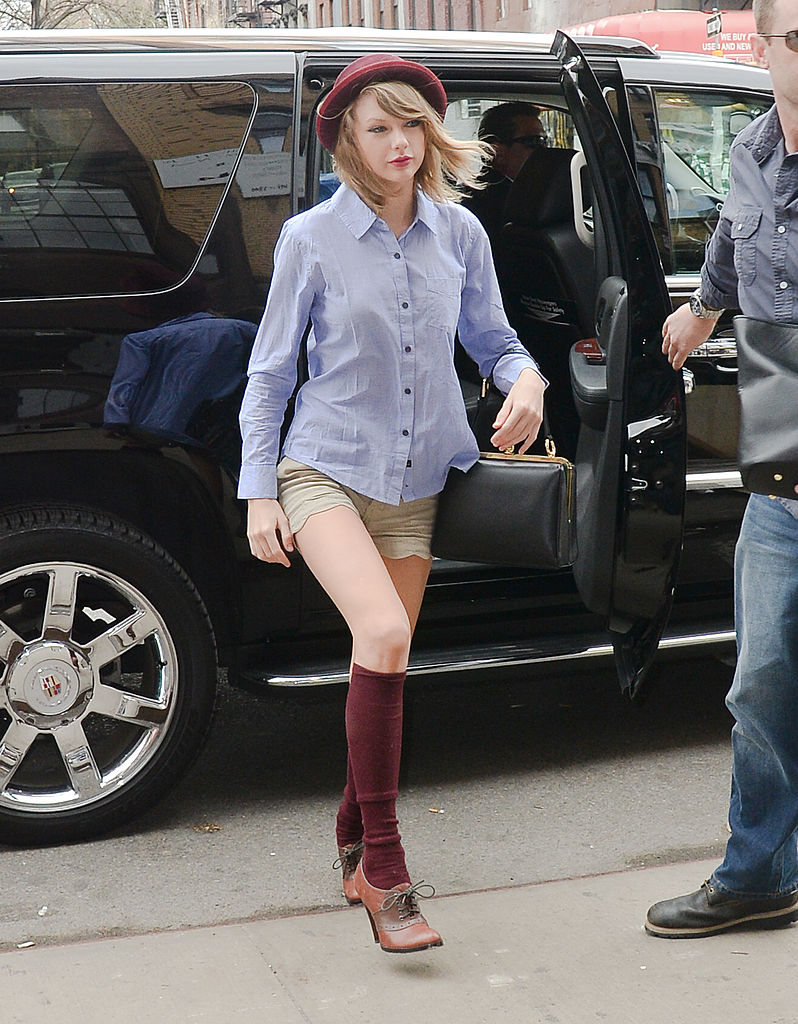 Girl, where we can get that miniskirt tho?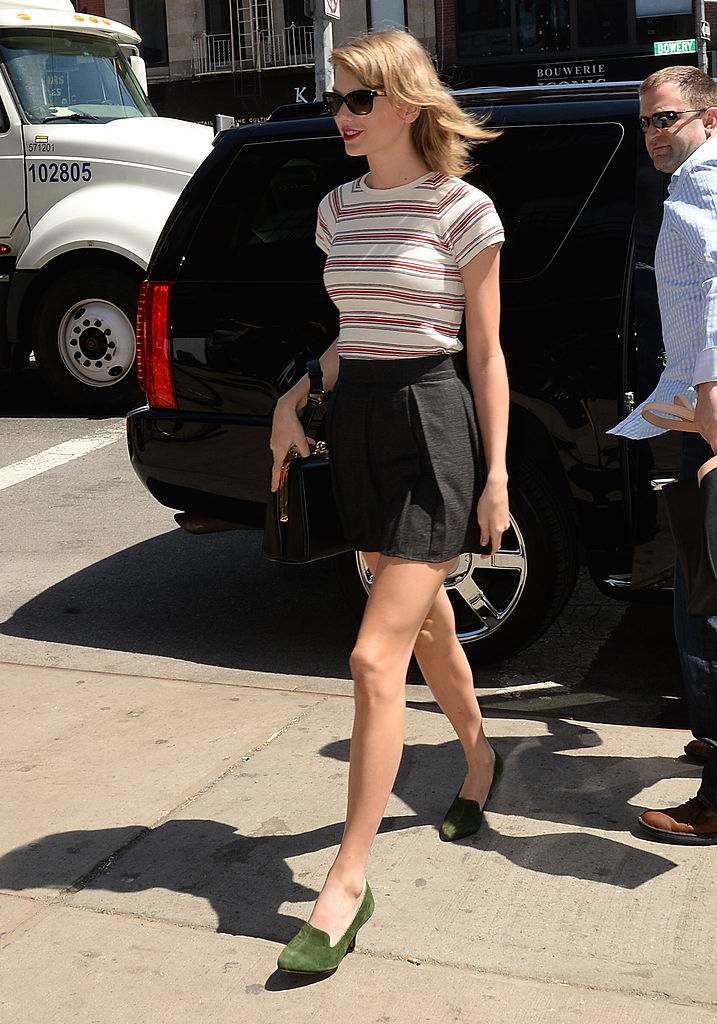 She looked flawless literally every single time she left the gym in 2014 .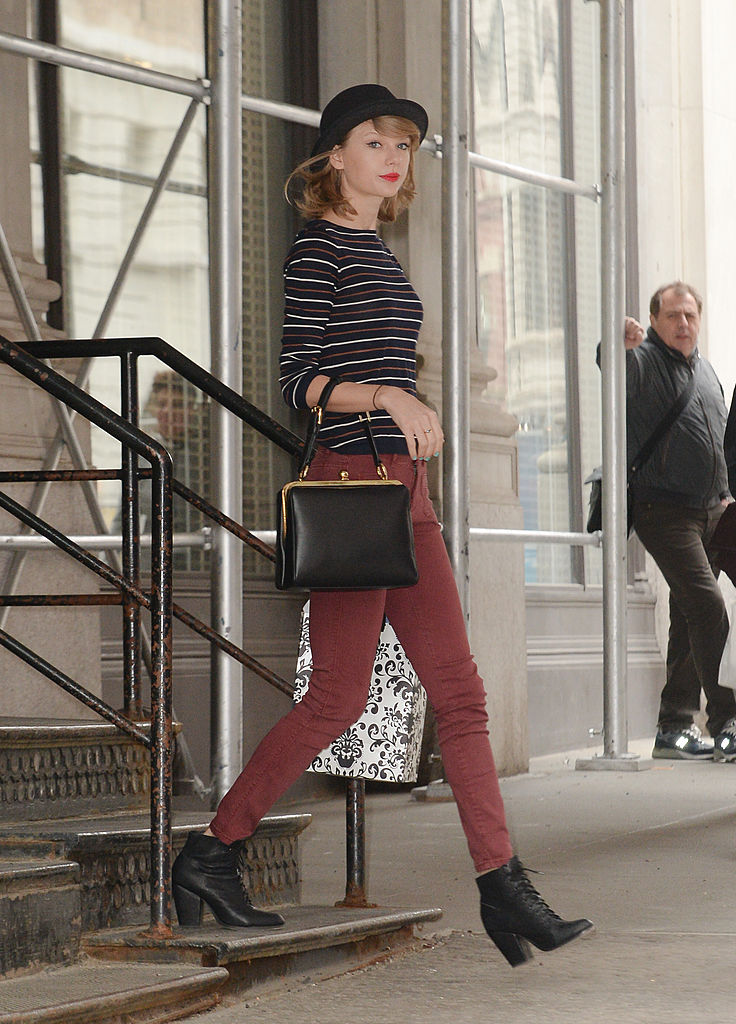 There may be a hint of hair sweat in this one from 2014, but the outfit is still #goals-worthy.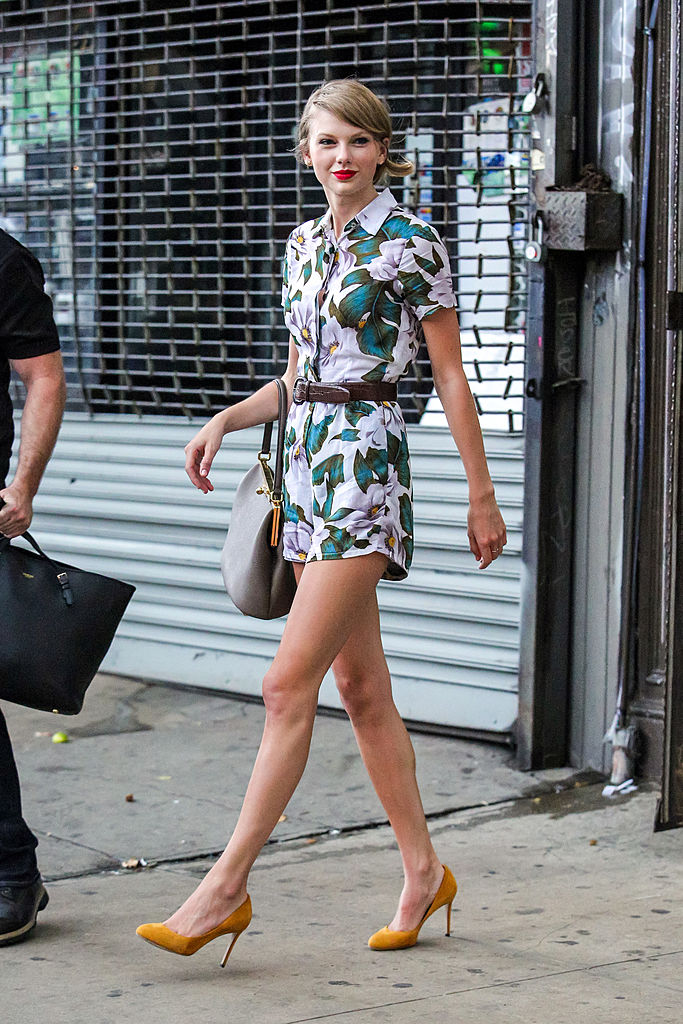 Here she is in yet another pair of insane stilettos and a cute floral dress.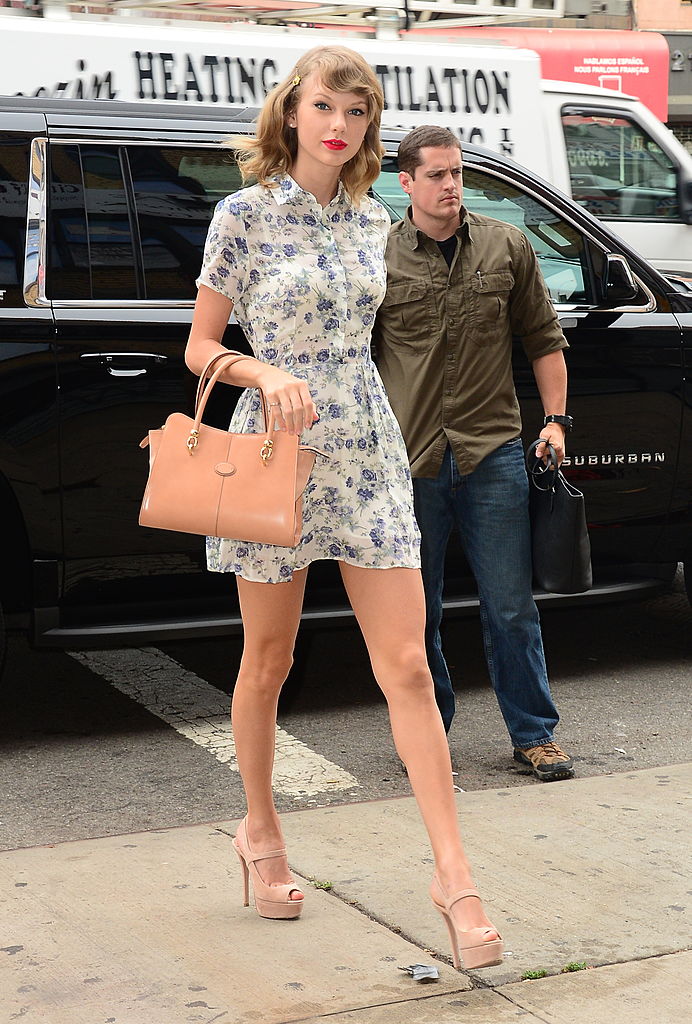 This look may be slightly more athletic, but we're pretty sure she didn't actually work out in it.
Things didn't change much in 2015: Tay was still looking like the definition of perfection after sweating it out.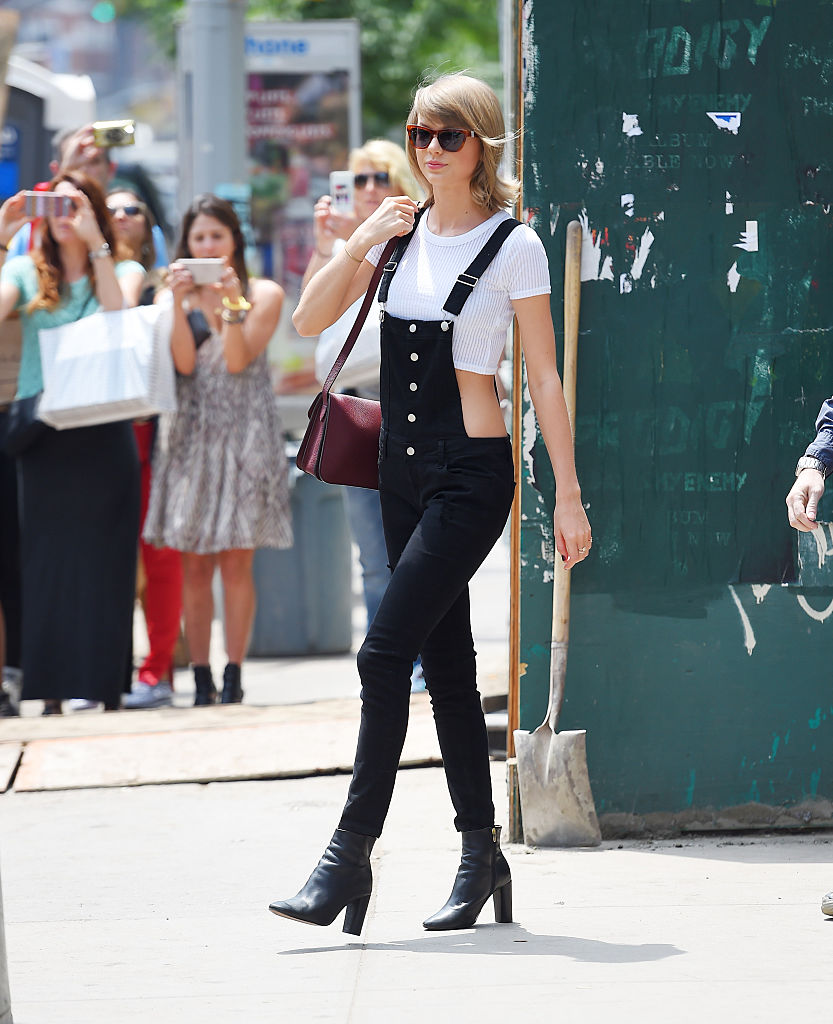 BUT! This year, we started to see a more… relaxed side of Taylor.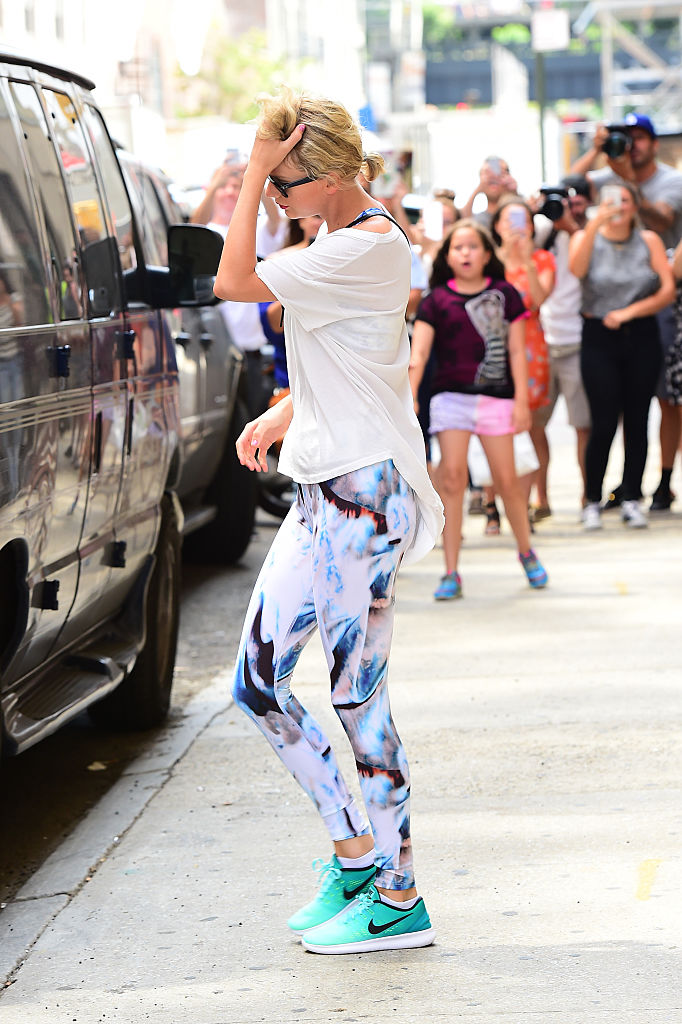 Yes indeed, our girl started walking around in actual leggings this summer, to our great surprise.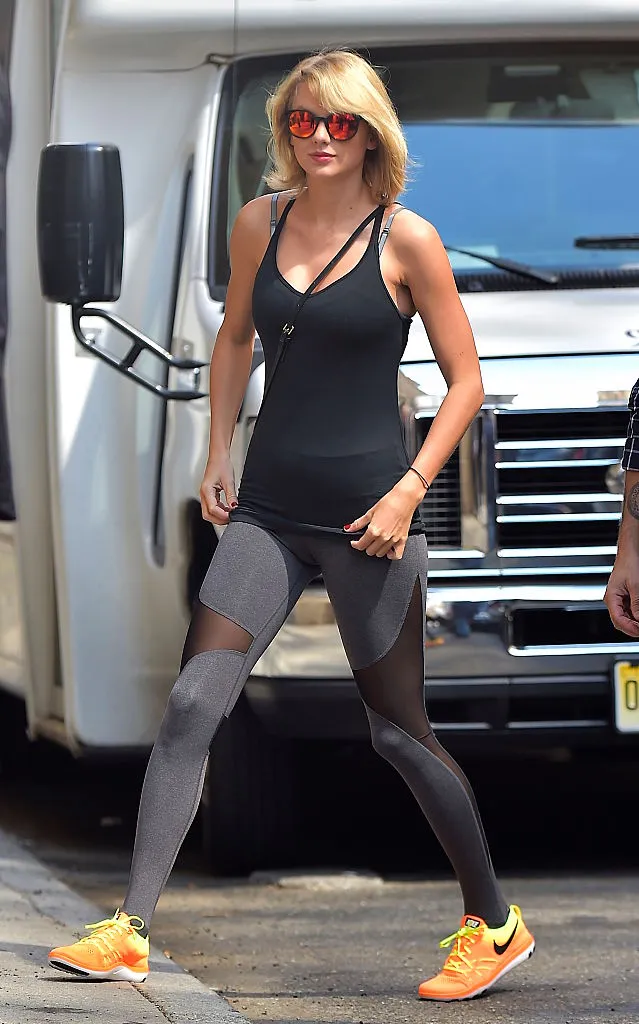 She even threw in a pair of short shorts for good measure!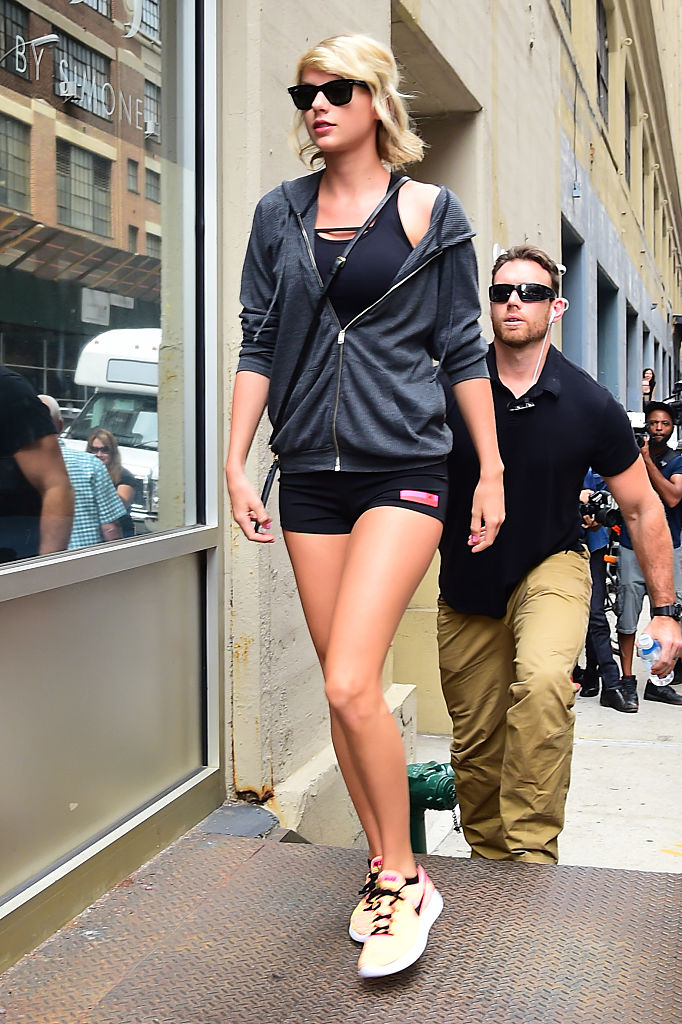 It wouldn't be T.Swift if she wasn't rocking the coolest workout gear though, amirite?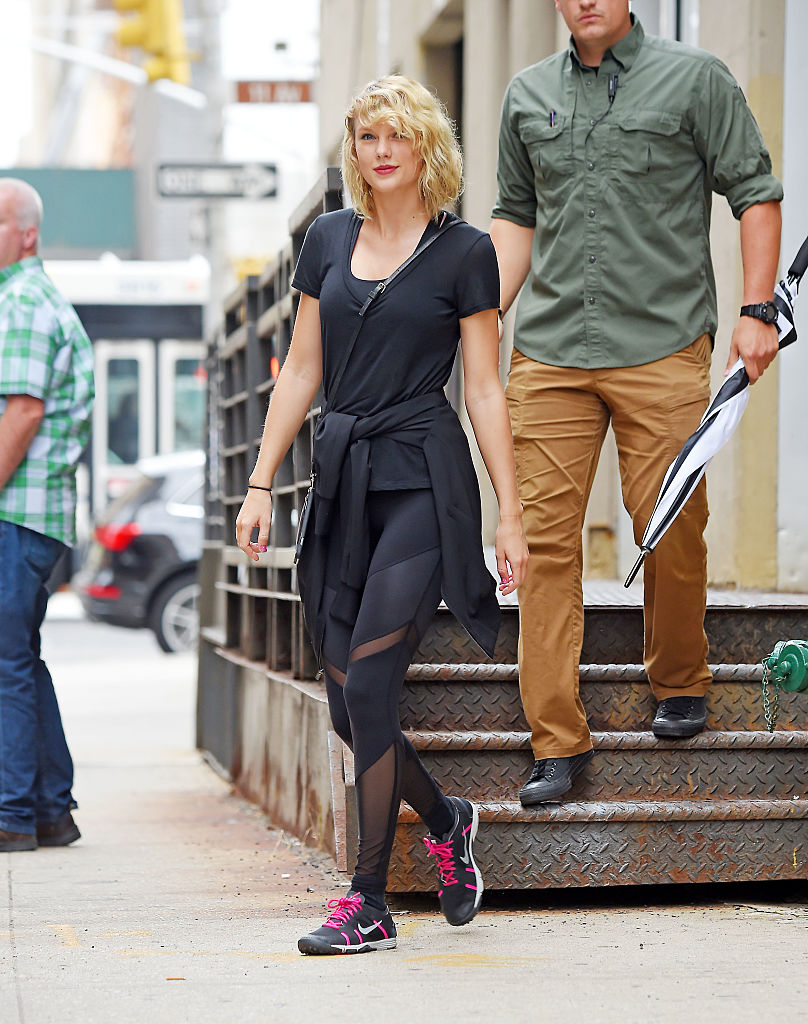 *Sigh* I don't know how you do it, Tay, but I know I'll be borrowing from your workout-gear playbook going forward.