Taylor Swift's favorite indie clothing line launched the most stunning holiday collection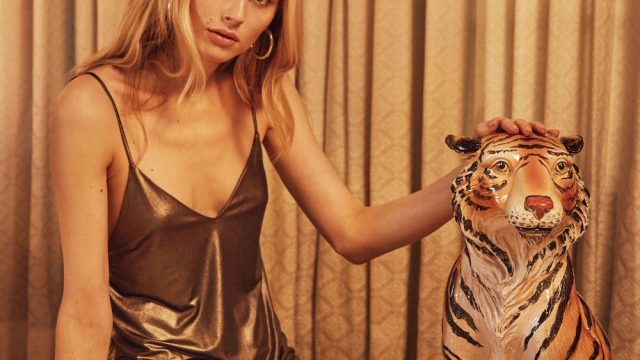 There isn't a cool girl on the planet who isn't completely obsessed with Reformation, Taylor Swift included. And how could we not be, with their commitment to creating ethically produced, eco-friendly clothing that just so happens to also be totally beautiful. From their stunning bridal line with bridesmaids dresses that won't leave you feeling like a taffeta monster to casual streetwear —their aesthetic is nothing if not top notch. Which is why we anxiously await the changing of the seasons to see what gorgeous new designs their new lines will bring! And, no surprise here, their holiday line looks to be as divine as we could ever have hoped!
Modeled by the absolutely lovely Andrea Pejic, these dresses are everything we could ever have wanted and more!

If we don't get some velvet or feathers on us this this holiday season, we might not make it through!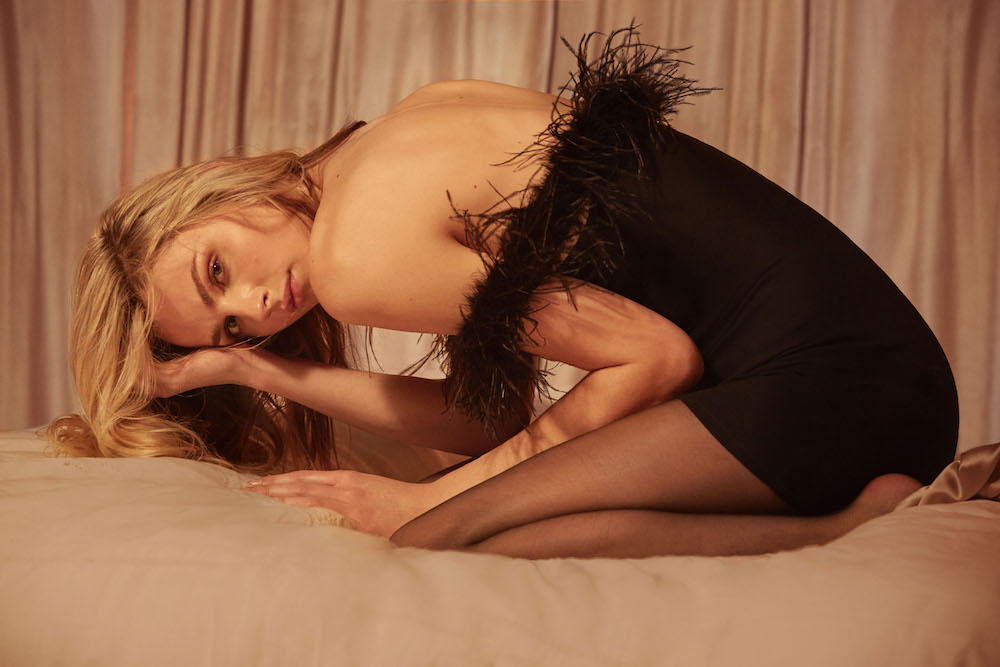 And it looks like there will be a little something for everyone — tops, skirts, dresses — you name it, you got it!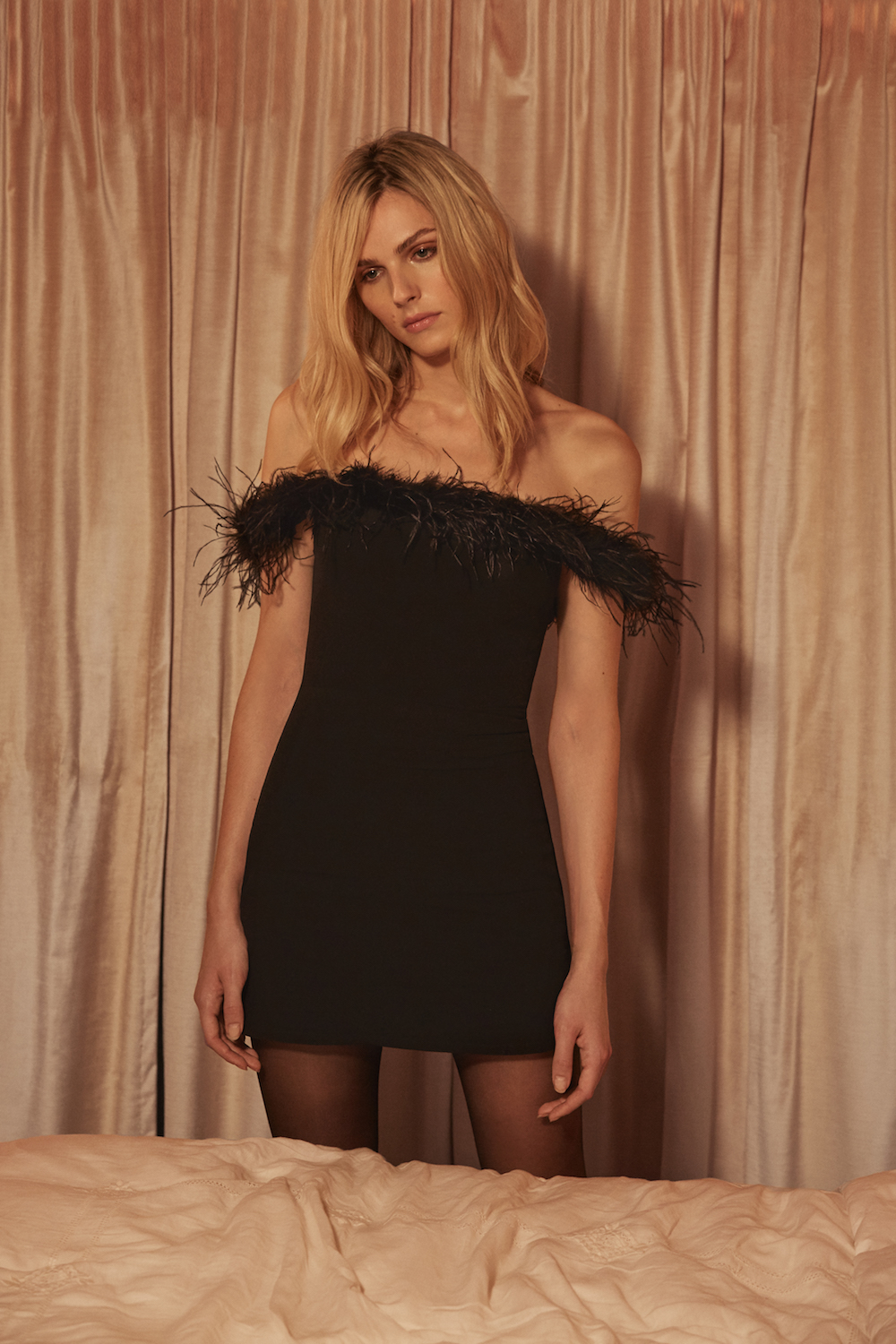 Just what we need to get through the holidays looking like our very fiercest and most fabulous selves! Can't you see yourself sashaying into your work party in this white satin blouse that is equal parts daring and elegant?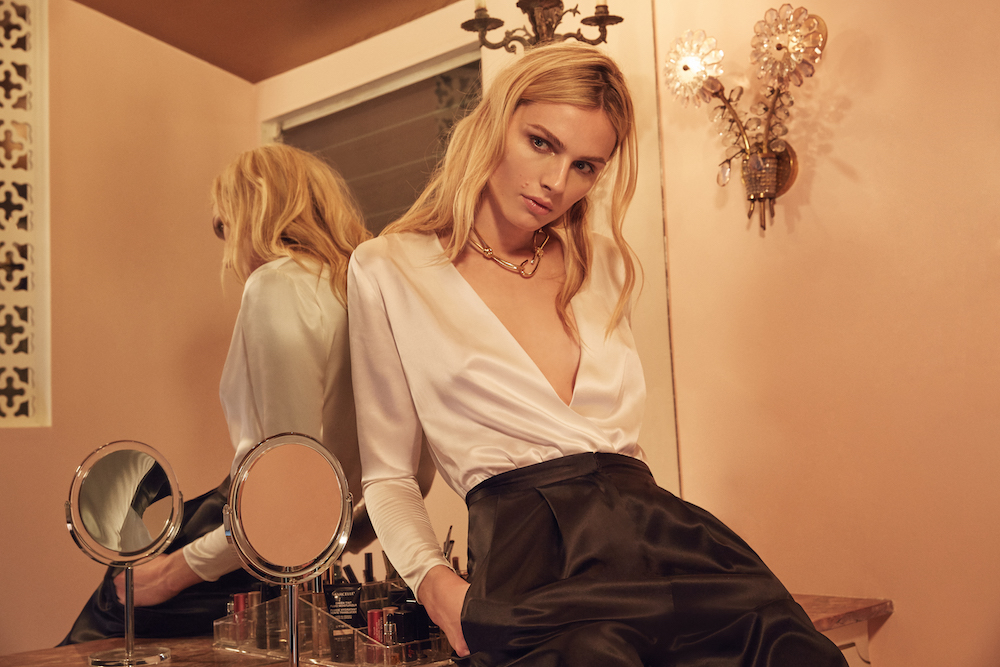 And you'll be happy to know that it isn't only the glam factor that makes this line so amazing, it's also designed for max comfort, which means adjustable waists and built in stretchy undies for all!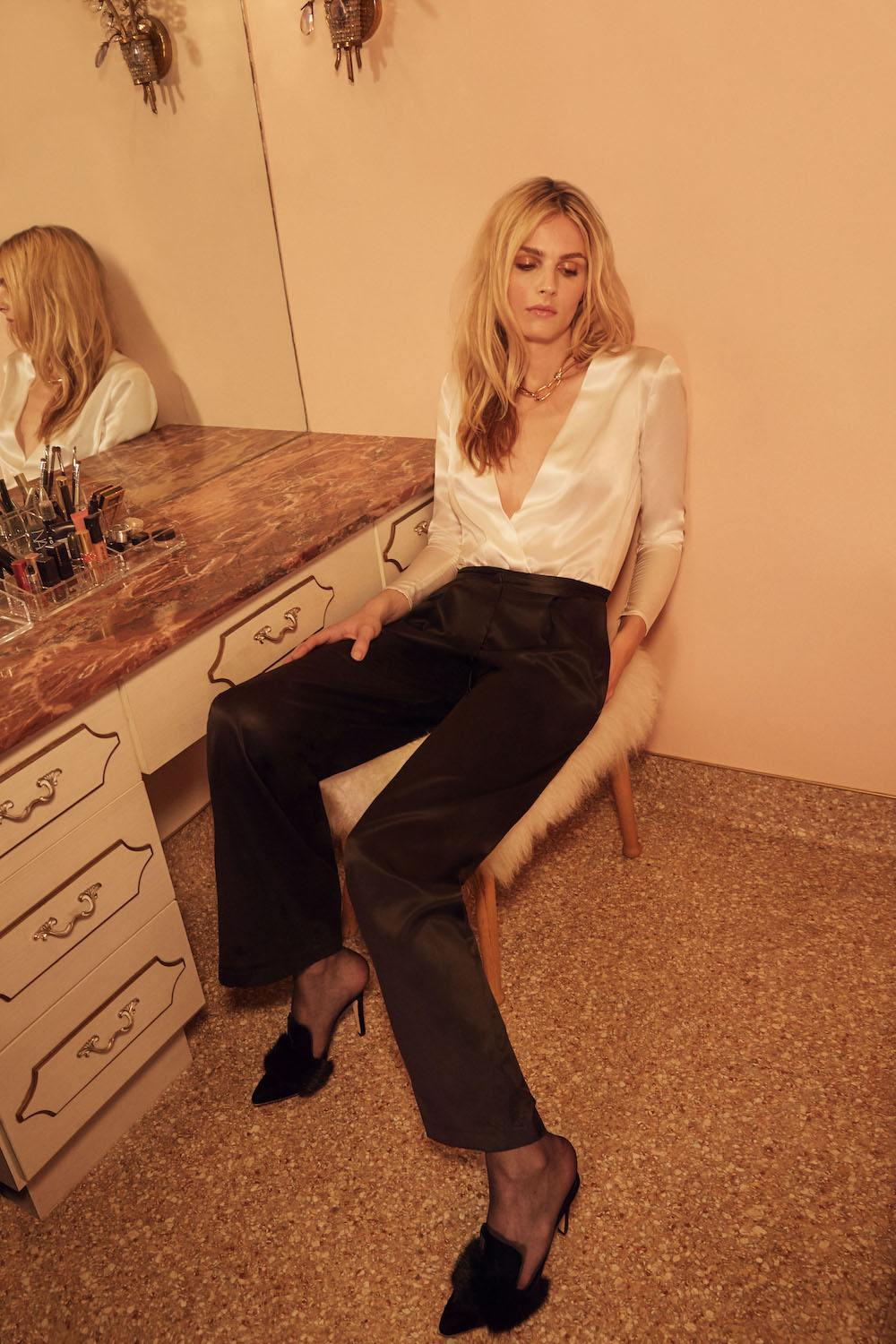 This is obviously crucial as we will be consuming our weight in turkey and Baileys.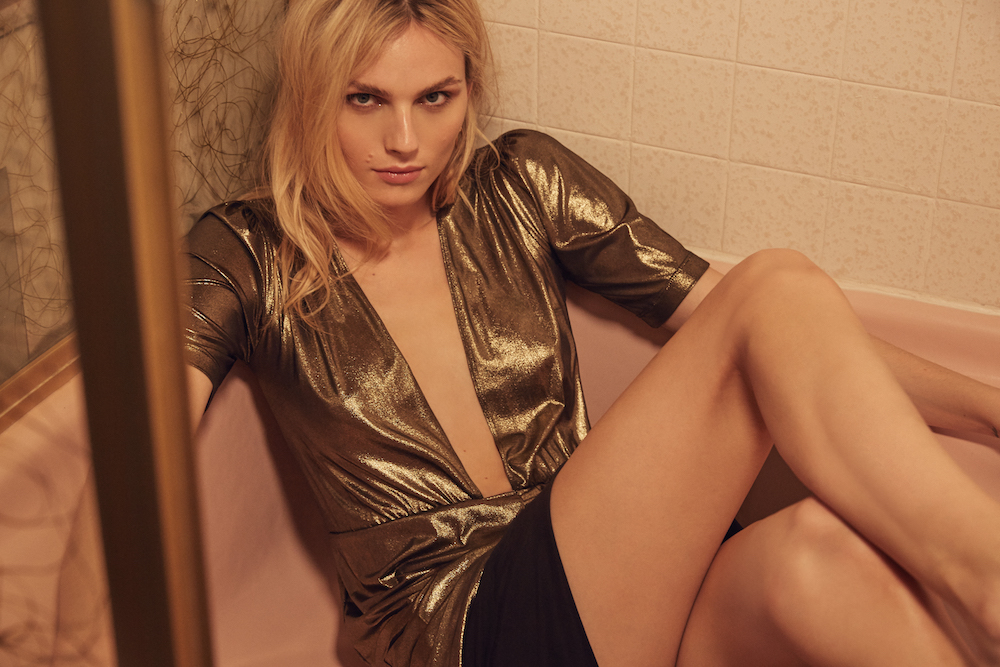 The only problem will be deciding what to wear to each of our smashing parties; metallic gold for New Year's Eve or for the holiday office party?
And what are the chances that wearing these outfits will make me look even remotely as stunning as Andrea?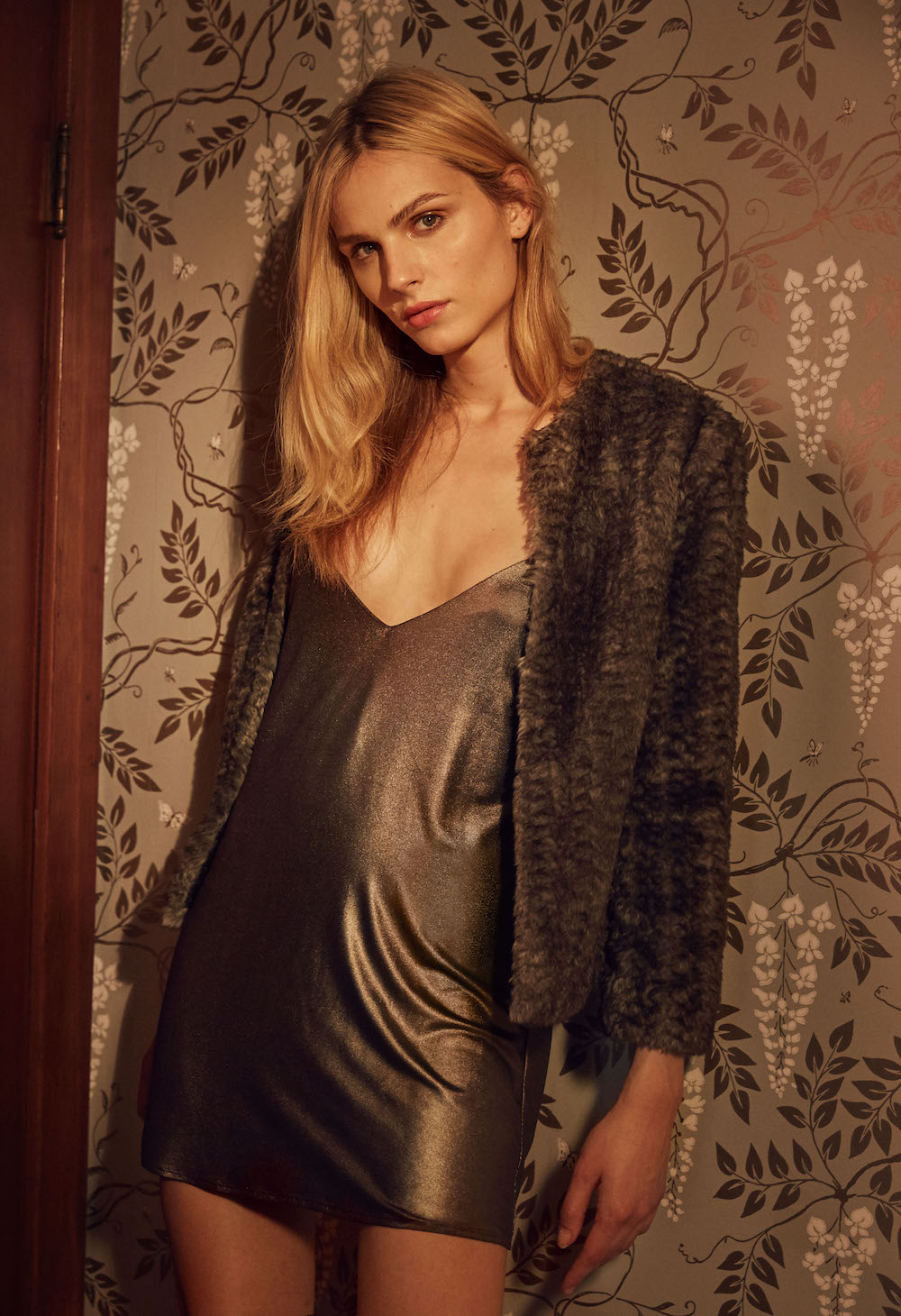 Love that they included a little jacket to throw on over the cute ensembles in the collection — winter is coming, after all!
The collection, which starts at $98, will be available online and in stores now, so you don't have much time to decide what you're gonna snag for yourself!