Taylor Swift's brother Austin Swift said the sweetest thing about her on her birthday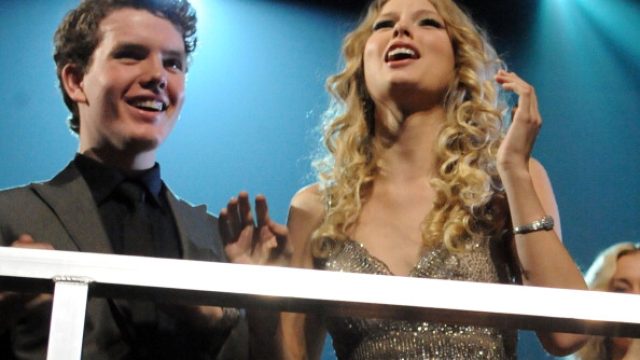 HAPPY 27th BIRTHDAY TAYLOR! Taylor Swift has been getting happy birthday messages from her girl squad all day long, but her brother Austin Swift wrote the loveliest message for her on Instagram and our hearts have melted.
Austin, who made his Hollywood acting debut this year, posted an adorable throwback photo of the two with the following caption:
There were so many touching messages posted to the Grammy-award-winning singer that we're having trouble picking a favorite!
Karlie Kloss, Martha Hunt, Gigi Hadid, and even Kevin Costner (we're low-key jealous of that one) are just some of the friends who sent their best to Taylor on her big day.
Friendship goals everywhere, TBH.
Any chance Zayn might be added to the T-Swift squad some time soon?
After all, Taylor and Zayn have just collaborated on a super sexy new song, and his girlfriend Gigi is already in. Maybe she can put in a good word for him, hmm?
https://www.instagram.com/p/BNyEx_rA5SC
Taylor and Zayn recently released a surprise single together for the Fifty Shades Darker soundtrack, "I Don't Wanna Live Forever."
We hope you've had the happiest of birthdays, Taylor! Also, your brother is serious #familygoals.