Taylor Swift's BFF (and inspiration for her music) is engaged!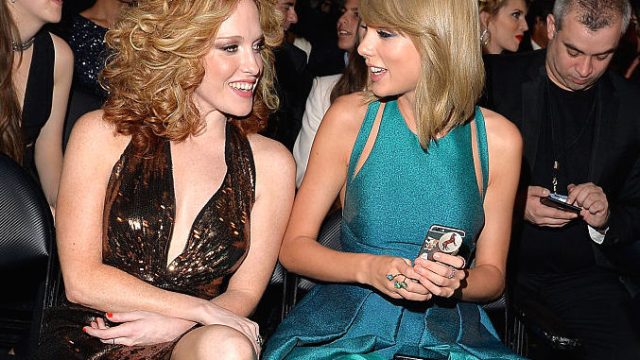 Marriage news is always exciting, but especially when it involve the bestie of one of our fav people, Taylor Swift. That's right, we're talking about Abigail Anderson, who went to high school with Swift in Nashville. Having met there when they were 15, the two have been friends for a decade! The friendship is even more special because Anderson inspired Swift's mega-hit song, "Fifteen," and she has appeared in some early Swift music videos.
SO, Anderson is now engaged to Matt Lucier, and we couldn't be more excited for the happy couple! They announced the news via this adorable Instagram photo, and that's when we started to feel warm and fuzzy things inside.
Of course, Anderson couldn't resist spreading the news on Snapchat as well (and incidentally, we love those eye-popping red nails!).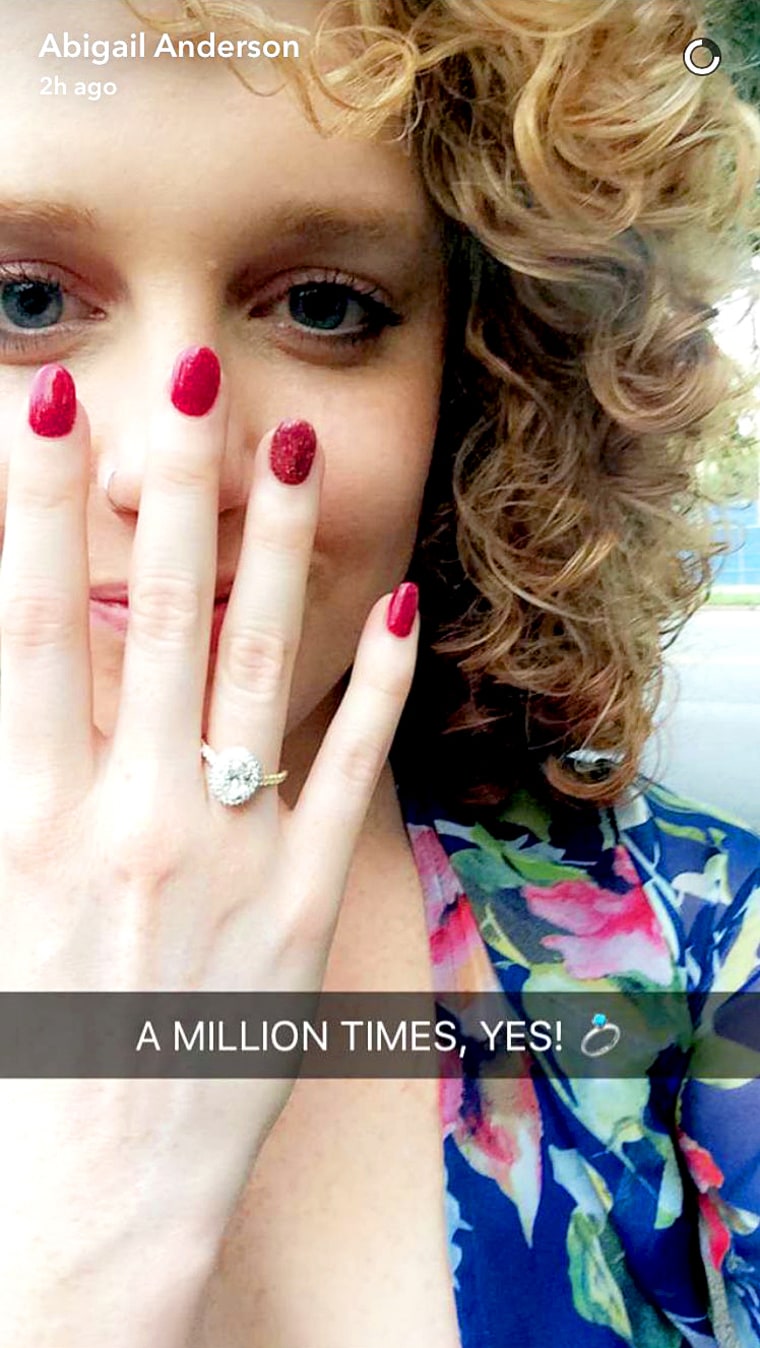 If "A million times, yes!" isn't a declaration of love, we don't know what is.
Clearly Anderson's fiancé is ultra-romantic, because he proposed to her in Centennial Park in their hometown of Nashville. Naturally, there's a photo for that moment as well.
We wish Anderson and Lucier all the love and best wishes as they begin their engagement, and soon after that, their life as newlyweds. If their photos are anything to go by, they're going to live happily ever after.
OMG! Okay, we can't take the cuteness anymore. Congratulations again, Abigail and Matt! To sign off, here's a photo of the two besties (Note: we expect more from the wedding! Please and thank you). Also, does this mean more photos of Taylor Swift as a bridesmaid?!
Love + Friendship = Happiness.