We just learned that Michelle Branch is low-key responsible for Taylor Swift's music career, and here's why
We owe a lot to Michelle Branch. In the early 2000s, the soulful queen gave us "Something to Sleep To" at night. She taught us how to say "Goodbye to You," and she was always "Here With Me" us. "If Only She Knew" she was basically "Everywhere" and also ~our everything.~ (Okay, sorry for all the Michelle Branch song allusions. But any ~real~ fans will totally appreciate where we're coming from). And as it turns out, we're not the only ones who feel this way.
Apparently, Taylor Swift is among the many millennials Michelle inspired back in the day, and it was the 33-year-old singer-songwriter whose music inspired T-Swift's first teardrops on her guitar. Michelle recently opened up to MTV News about meeting Swift back in Nashville back in 2007, when Tay's career first started to gain major traction.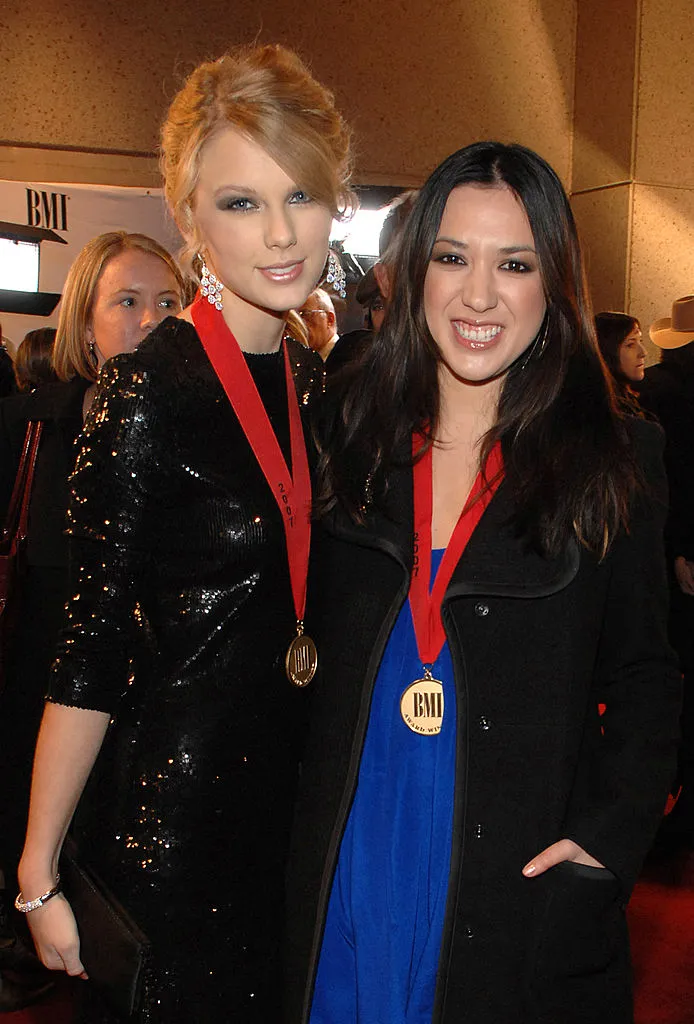 "I turned a corner and she was standing there," Branch told MTV News. "She freaked out, like, 'Oh my God, I'm a huge fan of yours. I learned all your songs. You're one of the first people who made me want to play guitar.' It's crazy to see what she's gone on to do and to know that I had some kind of hand in inspiring her early on."
Perhaps Michelle, who laid the tracks as one of the first popstar-turned-country crooners, somewhat in reverse paved the way for Tay's own country-to-pop crossover?
While promoting her new LP, "Hopeless Romantic,"Michelle further dished about how phenomenal it feels to inspire other musicians.
"It's always exciting to see younger female artists who listened to me when they were kids," she told MTV News, mentioning Paramore's Hayley Williams as another artist she's inspired. "To this day, people tell me, 'I bought a guitar because of you. I think the biggest form of flattery is hearing that you inspired someone to start playing music themselves. I mean, that's why I picked up the guitar. I heard a record, it changed my life, and I had to learn how to play guitar."
"It's nice to hear that the torch has been passed on in that way."
While we might not all have gone on to become world-class musicians, Michelle Branch ~certainly~ inspires us to this day with her heartfelt tunes. Now excuse us while we listen to The Spirit Room on repeat for the next 12 hours and reminisce about the 2000s.