Taylor Swift is wearing the most swoon-worthy white sweater in this commercial, and you can buy it for $58
As if a new streaming TV show starring Taylor Swift wasn't exciting enough (more on that in a second), the commercial advertising said TV show features Taylor Swift in the cutest white sweater — and we know where you can get it for $58. A bit of a splurge, but it IS the holiday season, after all. Treat. Yo. Self.
In an ad announcing #TaylorSwiftNow, a new show that will air on AT&T's streaming network, DirecTVNow, Taylor sports a '70s-inspired white, ribbed sweater with striped sleeves in classic disco-era colors: army green, orange, and black. Paired with a fitted leather mini skirt, the look is fabulously fall-appropriate — and also wonderfully affordable.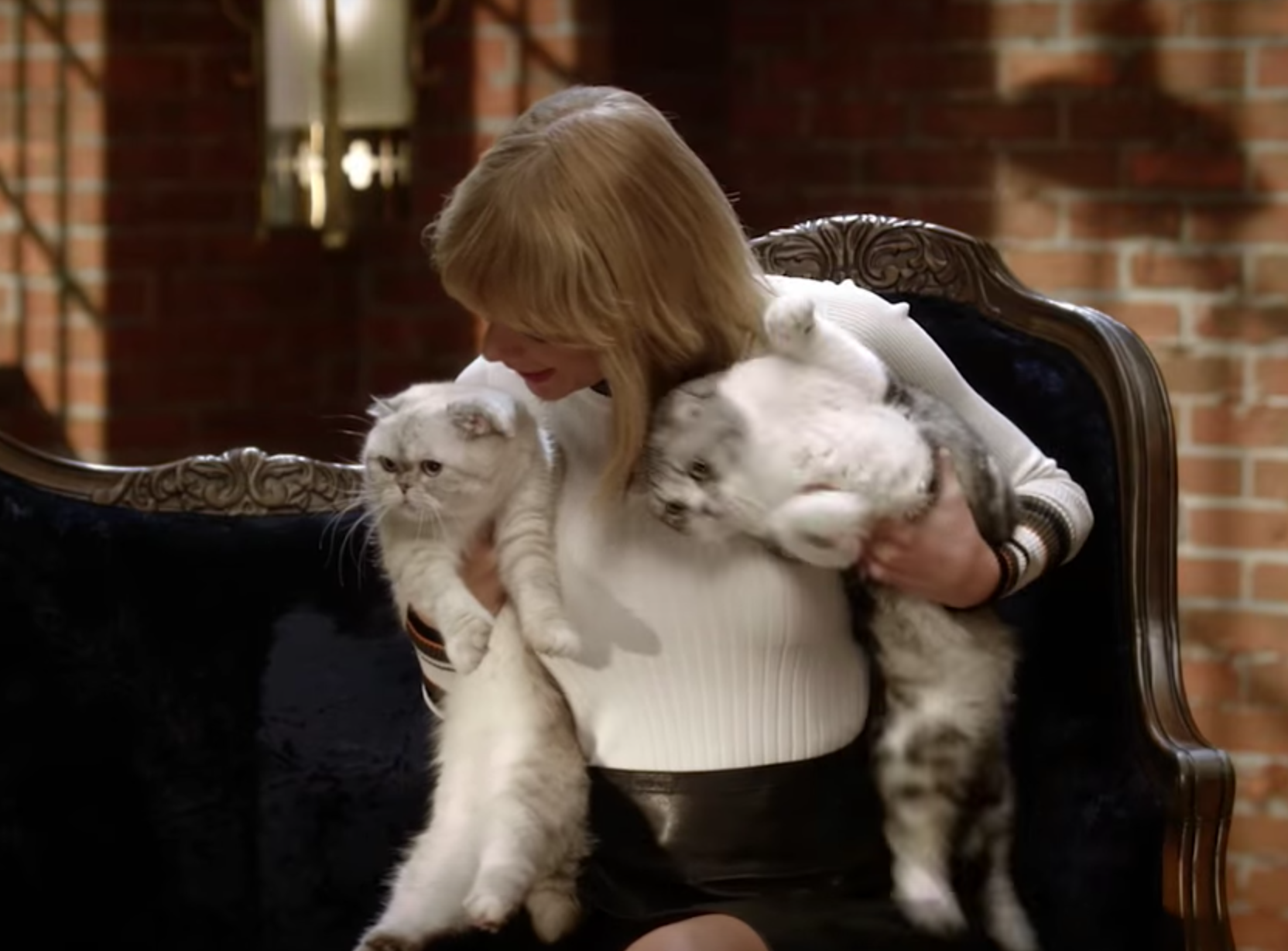 (And oh yeah, she appears in the ad with her two cats, Meredith Grey and Olivia Benson — because duh.)
That crazy-cute sweater is actually from Topshop, and it's available online right now for $58.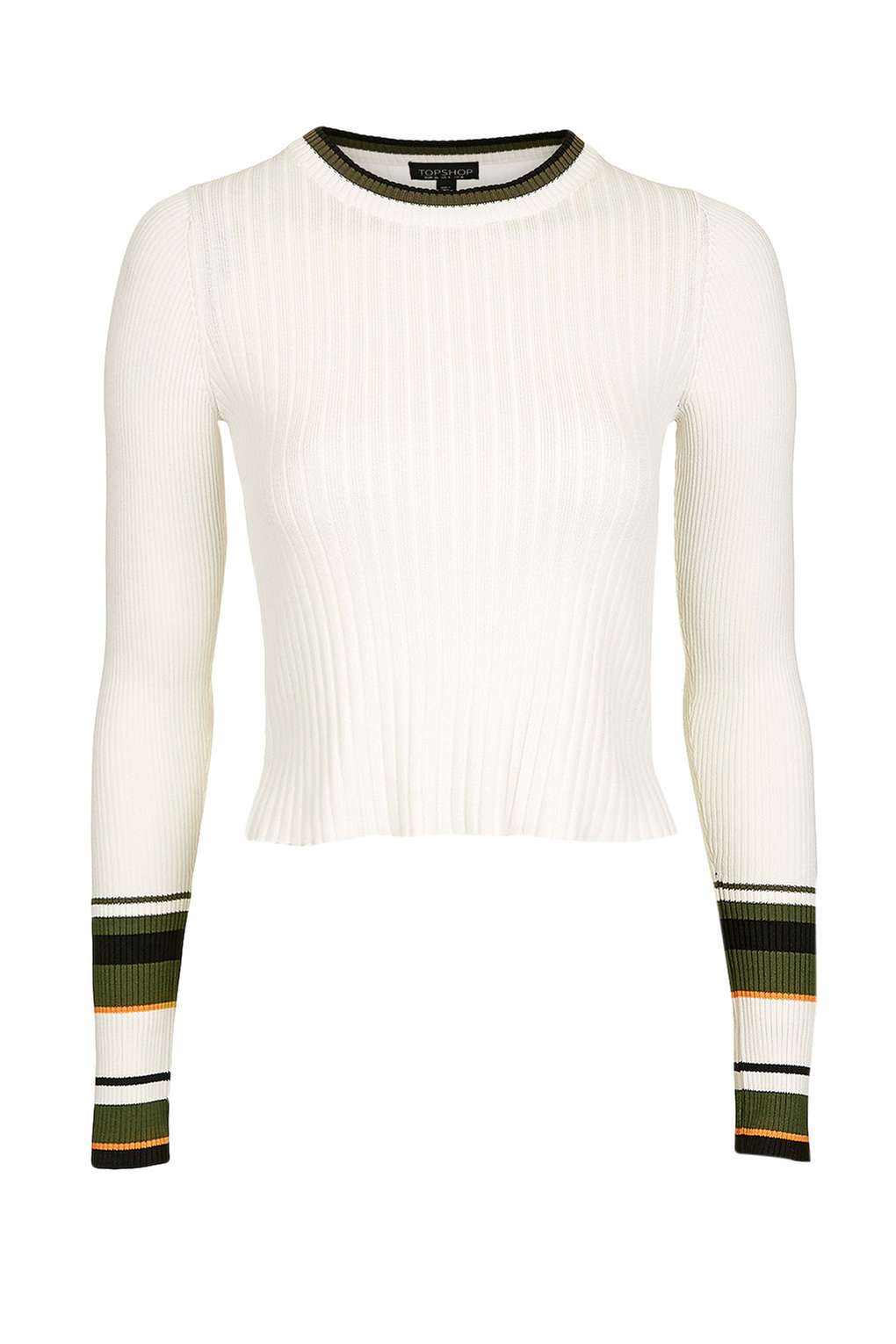 Cop it here.
Pairing the sweater with a leather skirt is simple — there are tons of affordable options on the market. Just pick a cut that suits you and you're good to go!
In a world of $665 sweatpants, we love that Taylor mixes affordable fashion into her wardrobe. It's like she knows her fans are paying attention and feel inspired by her style, and she wants to help us out by wearing clothes we can actually afford. Score!
Recently, for example, she was seen out hiking in a Victoria's Secret sweatshirt (totally something we'd wear/probably already own) and one of her all-time favorite brands is Free People, a company we adore.
Check out more of Taylor's looks and learn about #TaylorSwiftNow in the video below!
https://www.youtube.com/watch?v=Z2fRVjuU2CA?feature=oembed