Taylor Swift just wore a golden temporary tattoo choker, it's next-level goddess goals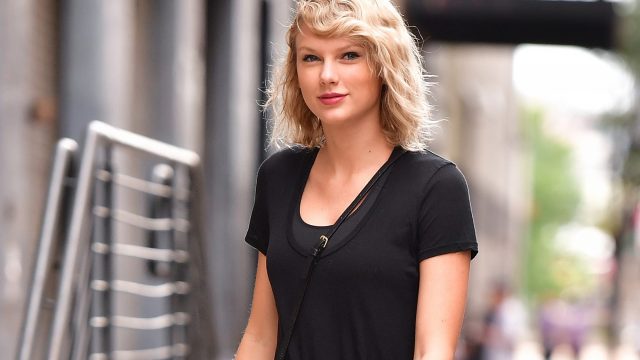 Taylor Swift just took the metallic temporary flash tattoo trend to the next level. The singer and style icon was seen sporting a gold temporary tattoo choker the other night, while hanging out with Zoë Kravitz and Karl Glusman in New York City. This is a super cool mashup of the festival fashion staple and the back-in-Vogue basic '90s choker. We love where your head is at, T.Swift.
Swift lets her innovative choker stand out by pairing it with a simple orange sweater and keeping her accessories limited to just an over-the-shoulder black purse.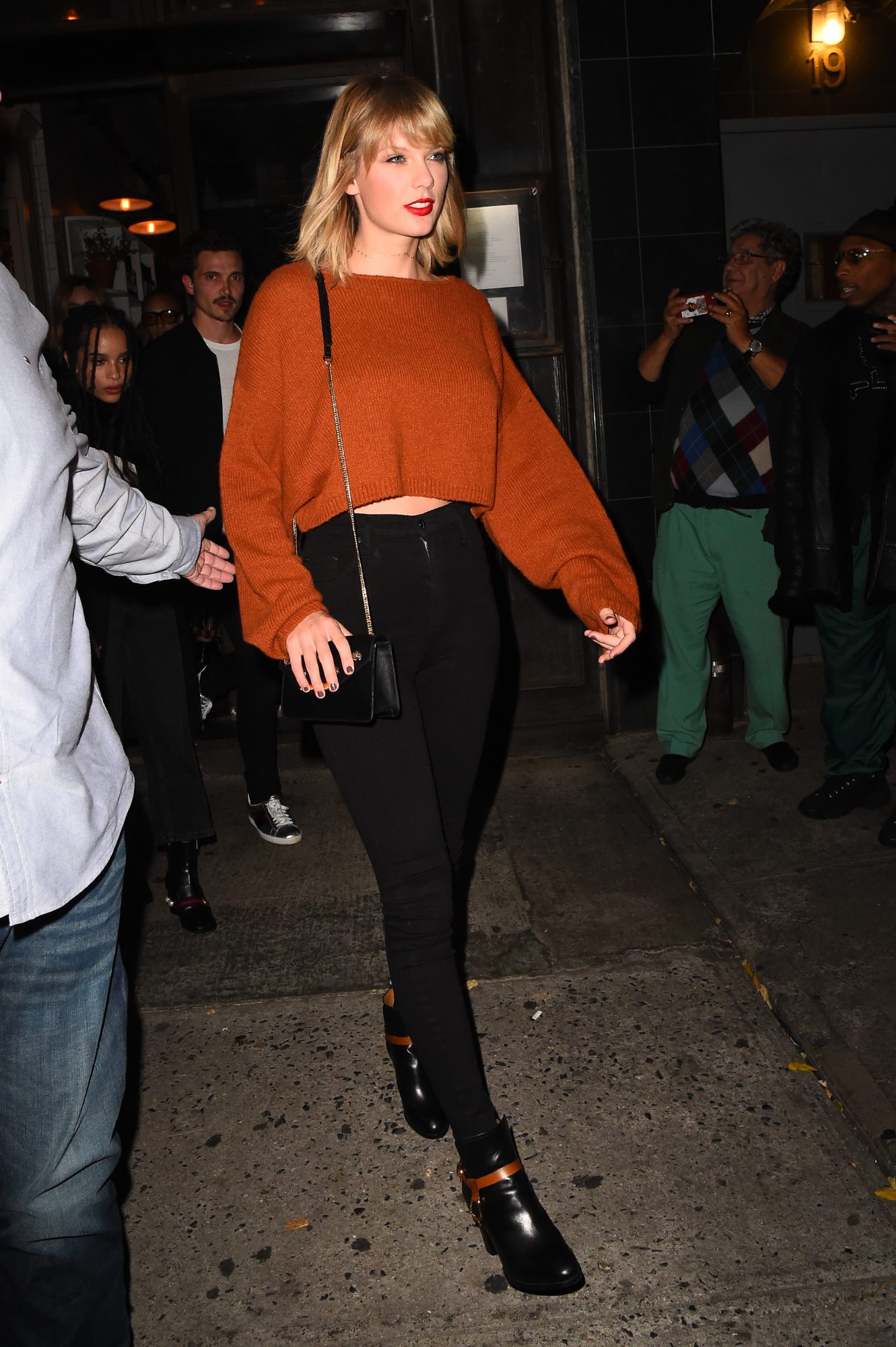 Forget about those black plastic tattoo chokers that literally everyone has been wearing since the mid-'90s. We think this literal tattooed choker is going to be the next big thing. Take note of the daintiness of it. It's barely-there shimmer catches the eye and we love how Swift zig-zagged the dotted line to add interest.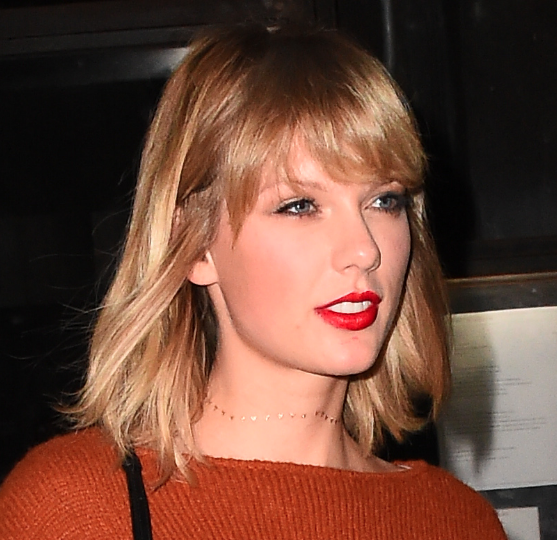 Want to try this look out yourself? Here are some goddess-worthy options you can find at your favorite shopping locales.
Sephora sells a package of Beyoncé x Flash Tattoos for $28 that comes complete with several gold temporary tattoo chokers and necklaces at your disposal. The kit also includes bracelets and medallions you can use to jazz up any part of your body.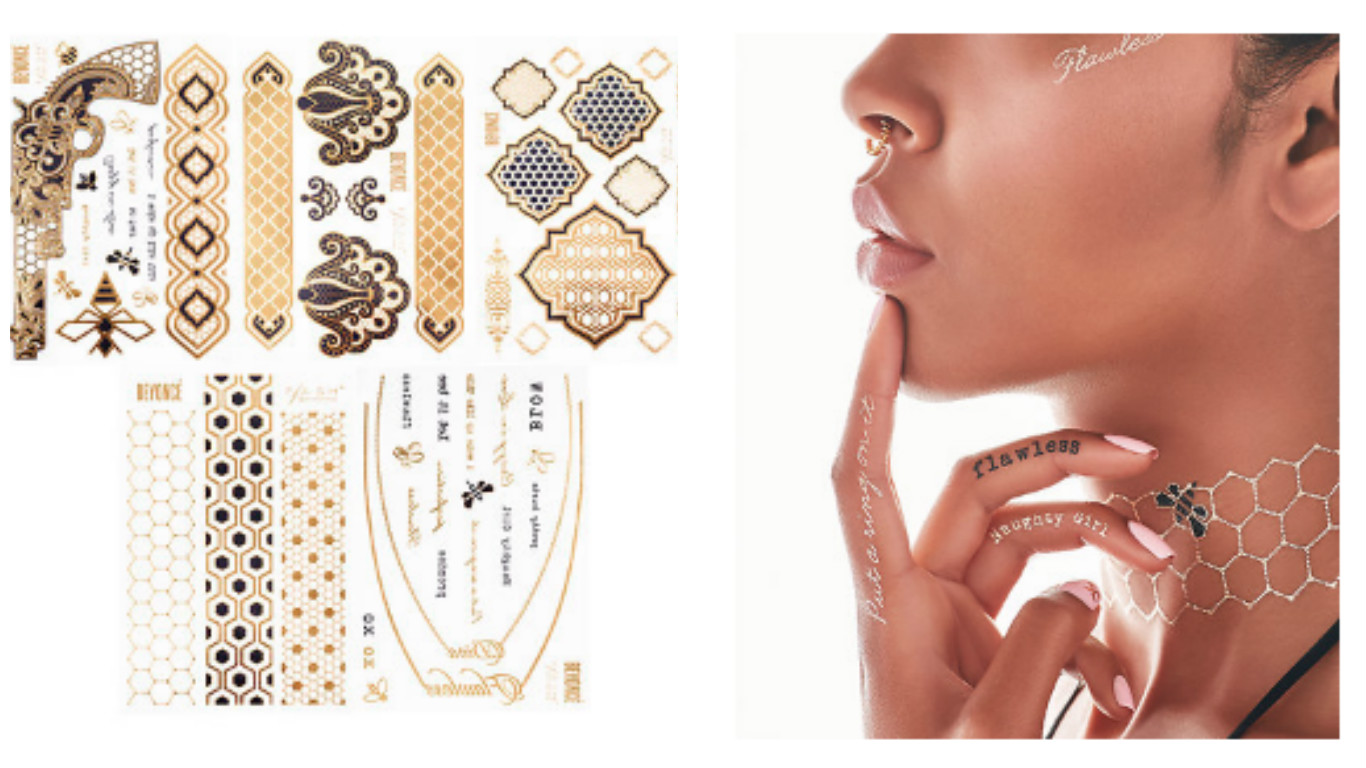 You can also visit the FLASH TATOOS website, to browse their vast selection of metallic temporary tattoos. For only $20, their Josephine packoffers a couple of great dupes for T.Swift's elegant chain. Cut any of these necklace sheets to a shorter size to achieve the choker length.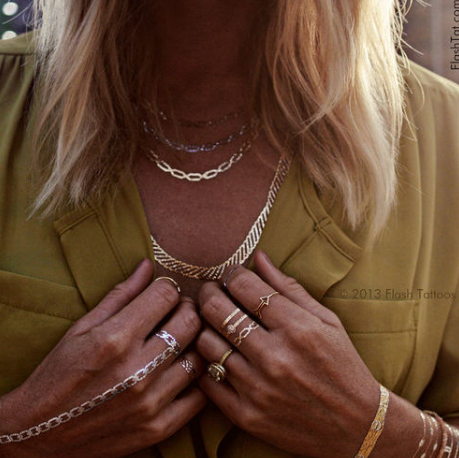 If you're not ready to commit to a more expensive pack of flash, try this kit from Walmart for $3.99. These necklaces may not be as sparkly as Swift's, but they would work fine for your first try.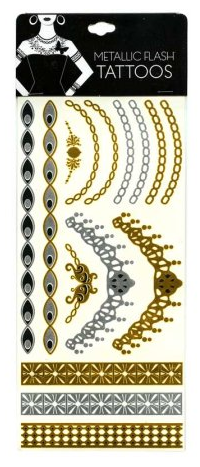 Or for those of us who like to get a little crafty, invest in some gold eyeliner like the NYX Cosmetics Liquid Crystal Eyeliner in Crystal Gold, which you can buy at Ulta for $4.49.

For less sparkle and more shine, pick up the NYX Cosmetics Studio Liquid Liner in Extreme Gold, also at Ulta for $4.49. By using these little puppies, you can make up your own design, or mimic Swift's separated polka dot/heart look.

Ok gang, it's time to jump on the bandwagon with this one! Rev up your imagination and bring this summertime glimmer into fall. In the name of Taylor Swift, let us bedazzle our throats with stick-on gold. Amen!