The Teen Choice Awards created a brand new award just for Taylor Swift, and we are not calm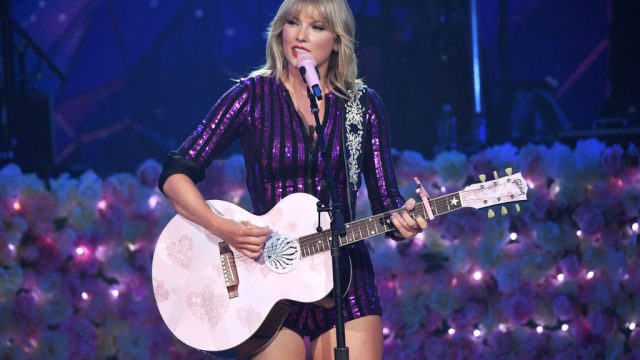 While it's true that Taylor Swift is a staple at basically every awards show, she certainly has a special place at the Teen Choice Awards. She's won a whopping 26 TCAs over the course of her career—more than any other solo artist since the show's debut in 1999.
Swift is such an important part of the show, in fact, that she's set to receive a new award created just for her. On Thursday, July 25th, Fox announced that Swift will receive the first-ever Icon Award at the 2019 Teen Choice Awards, Variety reports. We're cheering so hard for this one.
"As one of the best-selling music artists of all time, with more than 50 million albums sold, Taylor Swift is a pop culture icon whose accolades and achievements go beyond topping music charts and selling out stadiums worldwide. Swift is also one of today's biggest social influencers, using her voice and platform to inspire and create positive change," the network said in a statement.
Swift's Icon Award comes at a particularly important moment in her career.
The year 2019 is a major year for the pop star and her fans alike. Her seventh studio album, Lover, is dropping on August 23rd. Fans are eagerly awaiting to see her on the big screen in Cats in December. Creative work aside, she's been an outspoken advocate for LGBTQ rights. She's more than deserving of such a tremendous honor.
You'll have to wait until August 11th to see Swift win the Icon Award, but we still have one lingering question: Where the heck does she store all those coveted surfboard statues? Does she have a separate room in her house just for her Teen Choice Awards? If so, Taylor, call us. We would like to see it.