Taylor Swift surprised a veteran with a performance at his own home, which pretty much embodies the meaning of Christmas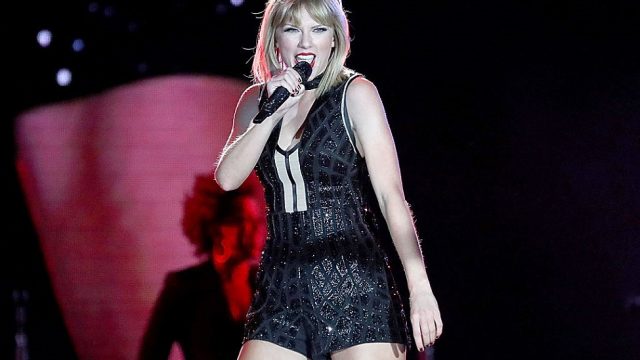 Christmas isn't totally about presents — it's also about sharing love, and lending a hand to those in need. That's probably why Taylor Swift surprised a veteran this year, with both a home visit and a performance. That lucky veteran is 96-year-old Cyrus Porter, who has attended a few Swift concerts in the past, and credits the singer for helping him connect better with his grandchildren.
Porter has seen Swift during two of her past tour dates — in St.Louis and Memphis. So, he's not afraid to travel to see the pop singer. (But, it must be nice to have the pop singer arrive to his home, as well.)
"Look what she does… she puts on a show no one else puts on," Porter said during an interview with Ozarks First. "I just enjoyed going to see 'em and her. I would as soon go see her right now as anybody!
The video of the surprise meet-up is a must-see. We love Swift, but — we're loving Porter and his family even more.
false
Swift brought her guitar, and pretty much had a sing-a-long with the massive group to some of her most popular tunes.
Here she is singing "Shake It Off" — a song that we're still jamming to weekly. false false
And, here's a bunch of photos of Swift with the family, and Cyrus Porter himself.
false
Pretty darn cute, if you ask us.
We're so happy that Taylor Swift gave the Porter family a Christmas to remember!