Taylor Swift definitely "suffered for her art" making the "Out of the Woods" music vid
As if we needed yet another reason to love everyone's BFF Taylor Swift, here's one more: She truly suffers for her art. According to her "Out of the Woods" music video director, Joseph Kahn, Swift spent hours in the cold wearing nothing but a dress in freezing temperatures while the rest of the crew was dressed warmly.
Kahn continues:
It's not like we weren't already excited for the release of "Out of the Woods." Swift teased us prior to the video's release by writing the last words of the video on Twitter: "She lost him, but she found herself, and somehow that was everything."
The video totally pays tribute to Swift's hard work. It's awesome — and we're not the only ones who think so (obviously):
Now, if you'll excuse me, I'm off to watch the video for our thousandth time. I cannot get enough of those wolves!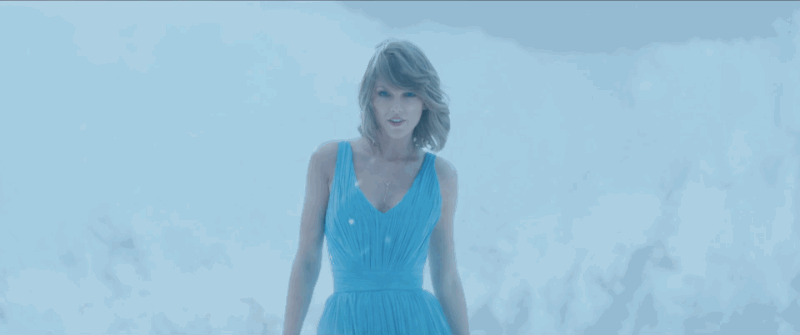 Congrats to Swift, Kahn, and everyone involved in making "Out of the Woods" our favorite music video of the year so far!
(Image via Big Machine Records.)