Taylor Swift had a star-studded Fourth of July party, and we have FOMO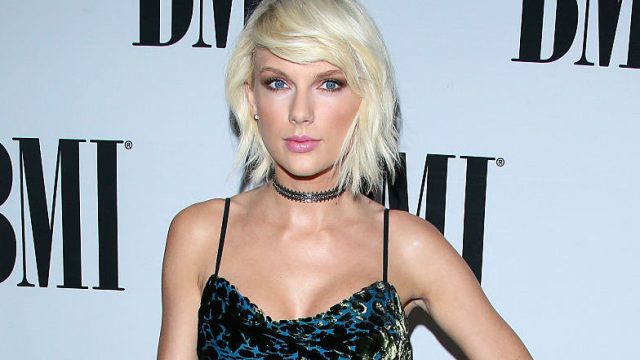 You probably already know this, because it seems just about all our fave celebs went, but Taylor Swift had the Fourth of July party to end ALL Fourth of July parties. She hosted it at her beautiful Rhode Island abode, and members of her squad traveled from all over to attend — in super cute red, white, and blue attire, no less.
Some of the celebs in attendance were Blake Lively, Ryan Reynolds, Uzo Aduba, Ruby Rose, Cara Delevingne, Karlie Kloss, Rachel Platten, and Gigi Hadid. We would LOVE to hang out with this crowd, and tbh, we had no idea some of these people were in Taylor's squad. How do we get an invite?
Taylor shared this snap from the party Monday night, with fireworks going off in the background, and it looks like they're having so much fun:
We're betting that Tom Hiddleston took the photo for them, because that's the fan-fiction we're writing in our heads right now. Other stars re-grammed the photo on their Instagrams, including Uzo Aduba and Ruby Rose, who also shared this beautiful photo someone had taken of her watching the fireworks with her girlfriend, Harley Gusman.
We're so glad that Taylor and all her friends had such a good night, and the photos are absolutely beautiful.