Taylor Swift expertly shut down an interviewer who asked if she's ready to have kids, and we're borrowing her response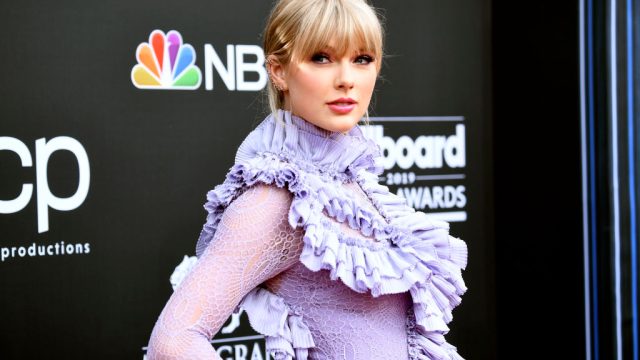 We're in a new era of Taylor Swift that's filled with rainbows, butterflies, positivity, and an adorable new cat. Yes, the Old Taylor is officially back. But don't get it twisted—if the Reputation-era Taylor needs to come out and crack some skulls, she will. And that's exactly what happened when an interviewer asked Swift about her plans to have kids.
During a recent interview with Germany's Deutsche Presse-Agentur, the interviewer mentioned that Swift will turn 30 in December. They wanted to know if now that she's reached a certain age, she's thinking about having kids—which is a wildly inappropriate question. A fan translated her response into English, and it's absolutely perfect.
https://twitter.com/udfredirect/status/1131895771782107136
ICYMI: Don't ask people if or when they're going to have kids. It's none of your business.
For some reason, people think that asking about a woman's plans to procreate is not only fair game, but also a good interview question. But the truth is, it's neither of those things. Whether or not someone wants to have children is none of your business, and asking—especially when you're a member of the press—is bad form. For all you know, someone could desperately want to have children but not be able to. Unless they bring it up first, it's best to leave the topic alone.
Also, if you did your research, you'd know that Taylor already has three children. Their names are Meredith, Olivia, and Benjamin.
There are one billion other more pressing questions to ask Taylor Swift, such as: What's the title of your new album? When is it coming out? Do you need a cat sitter? We're loving Taylor's positive new era, but we're also glad she's not afraid to go full Reputation on people when necessary.