The internet is swooning over Shawn Mendes' new lyrics in Taylor Swift's "Lover" remix
Just when we finally got tired of listening to "Lover" on repeat, Taylor gave us a reason to start the cycle all over again: She added Shawn Mendes to the track. The duo's "Lover" remix includes a more twinkly intro, extra-angelic harmonies, and—wait for it—new lyrics. Mendes croons his own verse and makes his mark on the bridge. And of course, everyone thinks these starry-eyed lyrics were inspired by his boo, Camila Cabello.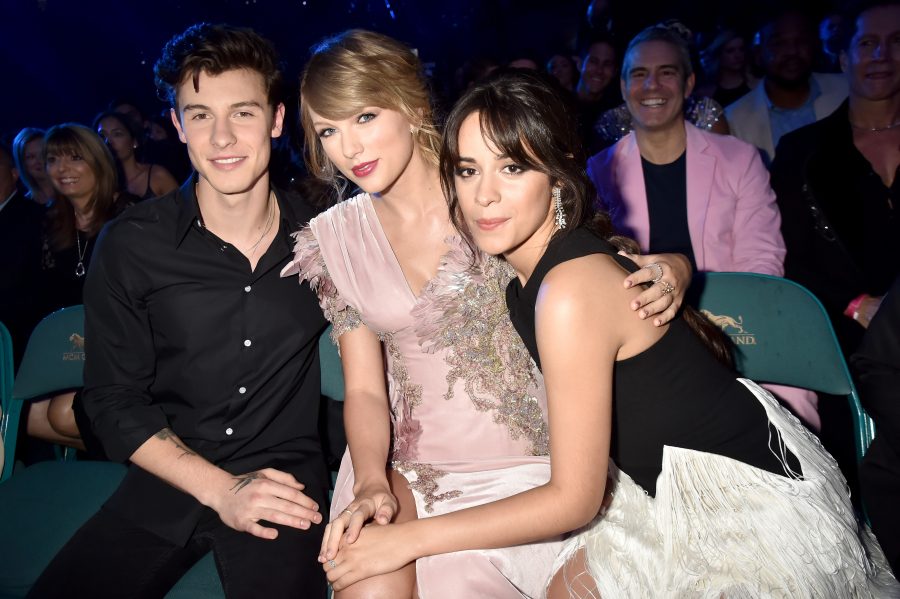 Swift and Mendes announced the collab on November 13th on Instagram.
The duo collaborating isn't a surprise (Mendes opened for Swift during her 1989 tour in 2015, and the pair has been close since), but the altered lyrics are somewhat of a shock.
For such a particular songwriter, allowing someone to change lyrics to the titular track of her smash album is a big deal. We know Tay has a soft spot for Mendes, as well as Cabello (who opened for Swift during her Reputation tour), so we're assuming Swift stans their relationship. Maybe Shawn and Tay cooked this remix up without telling Camila until they could play it for her—how romantic would that surprise be?
https://www.instagram.com/p/B4zhlcljUPA
In the announcement video, Taylor explains why she decided to have Shawn make his lyrical mark on the "Lover" remix.
*Cough* Camila *cough*. The verse that Shawn sings in the "Lover" remix is as follows:
Could these be any more romantic? You've got candles, you've got dancing, you've got references to growing old together. Shawn, you killed it.
The lyric that shouts "Camila" more than any other is the final line of the verse: "See, I finally got you now, honey, I won't let you fall." Does this hint that Shawn wanted to be romantic with Camila throughout the entirety of their longtime friendship?
Next, Mendes dramatically proclaims his love during the bridge, and we're swooning.
Hook, line, and sinker—this is definitely about Camila. "The girl in my story has always been you"—it doesn't get any clearer than that. We can't stop smiling about this romantic gesture, and neither can the internet. Check out the best reactions to Shawn's lyrics below.
https://twitter.com/udfredirect/status/1194608187086786560
https://twitter.com/udfredirect/status/1194599039632723969
https://twitter.com/udfredirect/status/1194609992541671425
Now, go listen to the "Lover" remix way too many times. It's inevitable.