Taylor Swift admits that using a Sharpie as eyeliner was, uh, not her best choice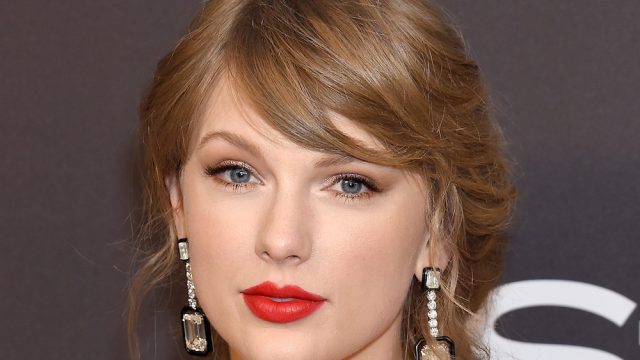 Back in 2012, a then-22-year-old Taylor Swift did an interview with Refinery29 about her CoverGirl commercial (remember that?!), during which she now-infamously admitted to using a Sharpie marker as eyeliner a couple of times. "I once used a Sharpie as eyeliner in an airplane bathroom because I didn't have any with me," she said at the time. "I don't recommend it."
We know. We've never gotten over it either. Now, seven years later, Swift sat down with Elle, to discuss 30 things she's learned, ahead of her 30th birthday this December, and—you guessed it—one of those life lessons was about said Sharpie incident.
Swift told Elle:
"After my teen years and early twenties of sleeping in my makeup and occasionally using a Sharpie as eyeliner (DO NOT DO IT), I felt like I needed to start being nicer to my skin."
https://www.instagram.com/p/BupkW5FFZtX
In case you're currently in the Sharpie-as-eyeliner phase of your life, we strongly you suggest you learn from Taylor Swift's mistakes and switch to, you know, liner made for your eyes. Not only can markers be hella irritating (have you ever smelled a Sharpie???), but they could cause infections since they're not meant to be used on skin, and certainly not around an area as sensitive as your eyes.
https://www.instagram.com/p/Bub0Hbxl3FS
Swift also said she'd learned more about skin care since her Sharpie days, explaining she now moisturizes her face every night and applies body lotion after the shower, "not just in the winter, but all year round, because, why can't I be soft during all the seasons?!"
You said it, Taylor.