Taylor Swift shared a secret message in her "Fifty Shades" song, and how did we not notice this before?
That Taylor Swift can be a sneaky one. She drops hints and nods to other celebrities in her song lyrics all the time. Some intrepid Taylor fans have found some easter eggs in her song for the 50 Shades Darker soundtrack. It might even reveal a little something about our favorite pop star. It's possible Taylor Swift shared a secret message in the new single.
It's no secret that Taylor has a special affinity for the number 13. "The Lucky One" is the thirteenth track on her album Red. The singer's birthday is on the 13th day of December, and it's a constant in her acting work. She also used to write the number on her hand before performances. Her drummer even has the number printed on his drums. It's a special symbol for Taylor. She's found a way to work it into her latest duet with Zayn Malick.
In the single, "I Don't Wanna Live Forever," she incorporated her superstition into the song. She  sings the line "until you come back home" exactly 13 times. According to the mathematicians at BuzzFeed, she sings it three times at the beginning, five times in the middle, four more times in the last third of the song. And then she sings it one last time, with Zayn, at the end.
Yup, that makes 13 times altogether.
We're not super sure what this means in the larger context of the Taylor-verse, but it's an undeniable connection to her love of the number. For most of us, 13 represents bad luck, but not to the unconventional Ms. Swift. She even believes she won't win an award unless she's sitting in the thirteenth row of awards ceremony.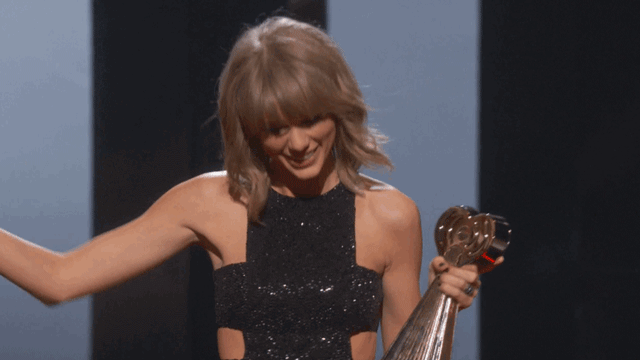 Maybe Taylor is wishing good luck on the single for this round of awards, or maybe she just knows how fans love a good clue, but she's certainly giving of lots of things to figure out.
It's super fun to be a Swiftie, and Taylor knows exactly how to keep us guessing. Keep it up, Taylor.