Taylor Swift and Selena Gomez just recreated the "Out of the Woods" music vid, because friendship
Taylor Swift surrounds herself with a pretty fabulous #squad, but there's one member who's been there since the beginning: her homegirl Selena Gomez, of course. Selena is in Taylor's inner inner circle. They star in music videos together, sing together and dance awkwardly at award shows together. Though they've expanded their circle of friends in the last few years, the two have a lot of love for each other.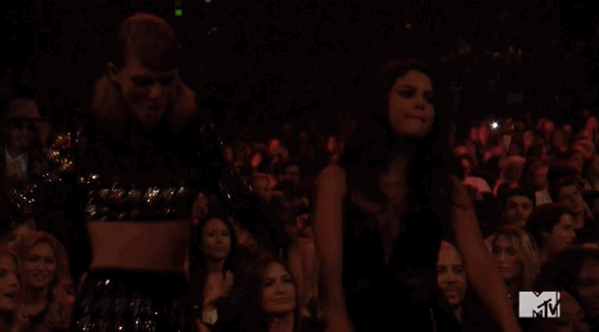 Even though Selena wasn't in Taylor's dreamy video for 'Out of the Woods' (not all music videos can feature your #squad), she did have fun recreating it. Last night, the besties posted two well-timed pics on Instagram that brought the vid to life in a new way.
In Taylor's pic, aka Part 1, the girls peer out of a large wall of shrubbery.
Selena's pic, aka Part 2, aka the followup, shows off their sillier side.
Just imagine the outrageousness that must have gone into capturing this moment. Were the girls taking a stroll in a park? Walking down the street? Wherever they were, they stopped and said, You know what we should do? Climb inside this giant shrub and take a picture.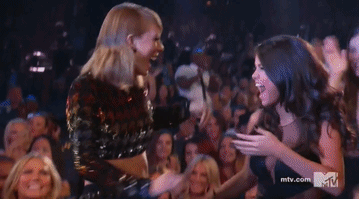 We're glad they did, because scrolling through Instagram and seeing the final product was total perfection!
(Featured image via Instagram, gifs via Giphy.)