Sorry, but THIS Taylor Swift rumor simply isn't true
Taylor Swift is on a break. At least, as much of a break as an international mega pop star like T-Swift can possibly take. Her latest, massively successful album 1989 dropped back in 2014 – can you BELIEVE her latest original music was released nearly two years ago?! And the associated star-studded 1989 World Tour wrapped this past December after an over seven-months-long run. Many fans are anxiously awaiting news of a new album from the singer-songwriter.
Unfortunately, we've just gotten some bad news: There's no new Taylor Swift album coming in October of this year.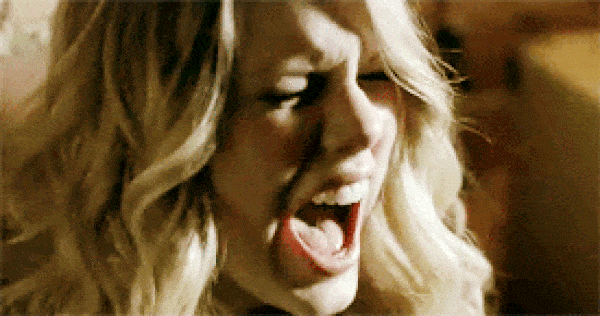 Scott Borchetta, the president and CEO of Big Machine Records (to which Swift has been signed since she was a young teen back in Tennessee), took to Twitter on Tuesday to debunk the rumor circulating that an album – the singer's sixth – would be releasing in October.
false false
Borchetta responded to a since-deleted tweet from a T-Swift fan, pointing out that an Instagram account had been spreading the rumor about an October release date and asking for clarification, with a simple and resounding all-caps, "NOPE."
Sigh. Oh, well. So much for that dream.
Fans were willing to believe the rumor for a very good reason – historically, each of Swift's albums has released at around the same time of the year, every other year. Her self-titled debut album was released on October 24, 2006; her second, Fearless, on November 11, 2008; Speak Now on October 25, 2010; Red on October 22, 2012; and her most recent, 1989, on October 27, 2014. Fearless is the only outlier – every other album has been released the same week. So it's easy to guess when the next would be coming if it continued to follow this now decade-long trend. Plus, how cool would it have been for Taylor's sixth album to be released on the tenth anniversary of her first? SO COOL.
Also, obviously, if somebody gives you unconfirmed great news, you're naturally going to believe it because you want it to be true. We want new T-Swift tunes to rip our hearts open and get stuck in our heads, ASAP. And I'm *sure* that all of the personal drama that's gone down in Swift's life this year will fuel some seriously incredible music.
Naturally, some fans are in a bit of denial and don't want to believe Borchetta's firm no…
We can't blame them for holding out hope that Borchetta's "no" to the rumor of an October release simply means that the album will be released this year – just in September, November or December.
… while other fans are simply sad about the news.
false false
But many fans were supportive.
A lot of responses expressed that they totally get Taylor's need for a break, mentioning that the singer has talked about how she was perhaps overexposed in 2015 and people might need a "break" from her too.
Basically, there's a whirlwind of emotions in light of this sad news, but one thing is for sure: We'll be patiently waiting for as long as it takes. And hey, if T-Swift does pull a Beyoncé and drop a surprise album in October, we'll all be pleasantly surprised.