Taylor Swift's "Reputation" track list is here — and it's clear she's sorry, not sorry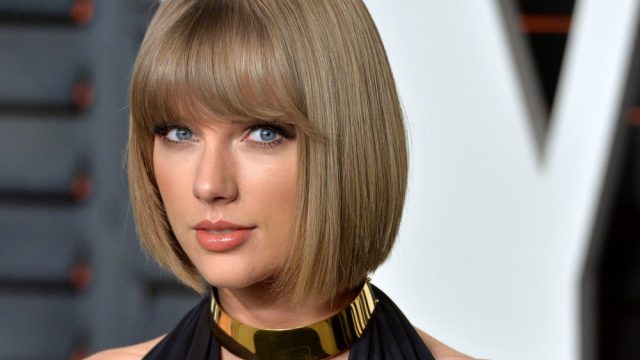 Reputation, the newest album from Taylor Swift, drops on Friday, November 10th. And after an apparent leak, Taylor Swift's Reputation track list is here!!! Swift posted the track list to her carefully curated Instagram account on November 7th. And with it, she unveiled album art that offers a softer side of her thorny Reputation aesthetic.
So, what have we learned? Reputation has 15 tracks in total, and Swift *has* to be sending a message with every one of them.
Like, the Reputation track list makes one thing clear: Swift's ~official~ position is sorry, not sorry.
A cursory glance at the song titles reveals that the singer has officially tapped into her dark side. Or, a darker side at least, with titles like "Look What You Made Me Do" and "This Is Why We Can't Have Nice Things." You might even theorize that with these Reputation tracks, Swift is issuing a challenge…
After backlash against her actual reputation, Swift is now more secretive than the media (and her fans) have come to expect.
The rollout for Reputation has been, in a word, restrained. Especially when compared to Swift's earlier releases. But the good news, Swifties, is that the album is only days away from its release, and that's music to our ears. And then, *all* the secrets will be revealed — well, we hope at least. Please, Taylor, say it is so!
Reputation will be released via Big Machine Records on November 10th. And we have a question for you: Are you ready for it?