Are Taylor Swift's "Reputation" magazines throwing major shade?
Reputation, Taylor Swift's latest musical endeavor, drops this Friday, November 10. The album has half the internet in a tizzy and the other half saying "so what?" For those Swifties who plan on leaving your houses and literally buying the album at a Target (she's not putting it on streamers until a week later), you'll get the Reputation ~magazine~ that comes with it. The magazines are an interesting add-on to the album purchase, but here's why some think she's throwing shade with it.
There are two distinct magazines, each filled with Swift images, poetry, paintings, handwritten lyrics and other behind-the-scenes stuff. The magazine covers look a lot like the album covers in that they feature that gothic-ish font and moody Swift in oversized clothing.
However, it's the backs of the magazines that have the internet aghast. If you flip the mags over, the backsides look almost identical to two Us Weekly and OK! magazine covers that Swift appeared on. One cover says "Why she disappeared" which is the same headline Us ran with. The other Swift cover says "Who is Olivia's real father?" which is in reference to her cat Olivia Benson, and also in reference to the OK! cover that alleged she was pregnant and unsure who the father was.
Here are the fronts of the two mags…
…and a look inside:
Here are the reportedly ~shady~ covers:
Look familiar?
The shade is evident. Everyone pass around the tea and commence the sipping because yes, this is the definition of shade. But also, can we talk about the other headlines on this faux tabloid?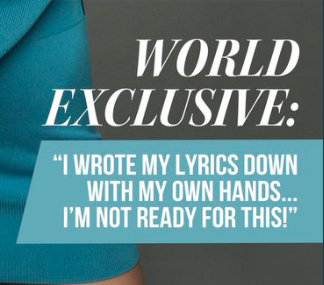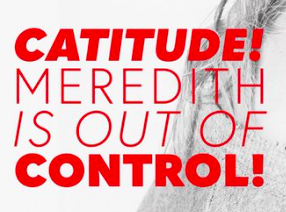 Lol.