Taylor Swift said she regrets this one thing about her breakup with Joe Jonas, and we get it, girl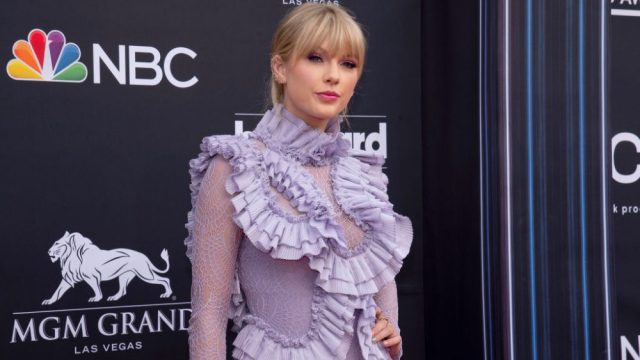 Taylor Swift has been dating her current partner, Joe Alwyn, for about two years now. But—as many devoted fans will recall—she dated pop star Joe Jonas way back in 2008. Both singers have clearly moved on in the decade since, but Swift recently admitted that she regrets the way she acted during their breakup—at least in one specific way.
Swift appeared on The Ellen DeGeneres Show today, May 15th (it's been about four years since her last appearance on the show). During her interview, the "Me!" singer opened up about the most "rebellious" thing she did as a teenager.
"Probably when I like put Joe Jonas on blast on your show," she admitted with a grimace. "That was too much, that was too much. I was 18."
Swift clarified that she and Jonas "laugh about it now," but she still made it clear that she regretted her behavior.
"That was some mouthy—yeah, just some teenage stuff there," she said.
As USA Today notes, when Swift appeared on DeGeneres's show in 2008, she told the host that she and Jonas hadn't been in contact since ending their relationship. She also threw some shade his way for dumping her over the phone.
"Someday I'm gonna find someone really, really great who's right for me. When I look at that person, I'm not even going to remember the boy who broke up with me over the phone in 25 seconds when I was 18."
Watch the initial clip below with baby Taylor.
Degeneres, however, admitted she didn't remember the moment at all on the recent episode. LOL.
We've all said things as teenagers (and, let's be real, as full-grown adults) that make us look back and cringe, so we get it, girl. We're just glad everyone can laugh about it now.