Look, everyone pressured Taylor Swift to turn on Kanye West — and here's why
The internet left Taylor Swift bruised this week. Late Sunday night, Kim Kardashian posted videos to her Snapchat outing Swift's knowledge of Kanye West's R-rated lyrics in his single "Famous." Swift quickly fought back with an Instagram post referring to Kardashian and West's manipulation of her response.
But the internet didn't care about Swift's side of the story, the fact that Kardashian and West blasted her in front of millions, or that West referred to America's sweetheart at "that bitch." The laser-like focus on the Twitterati was on the top-left corner of the photo where the word "Search" appears–claiming Swift wrote the note months prior and had to search through a backlog to locate her response.
Swift: The People's Princess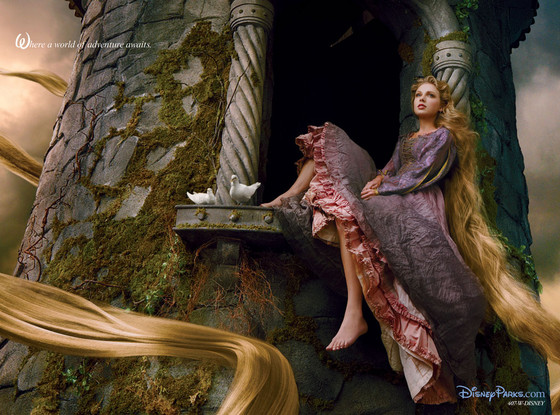 Now this masterful case of he said, she said between two celebrities and their respective PR teams sheds light on a bigger problem Swift and other public figures face in the age of split-second information sharing. Since the release of her first album 10 years ago, Swift has played the part of a beautiful and wholesome singer who invites her friends over for baking slumber parties and doesn't dare show her belly button. She was the picture of porcelain perfection.
While Swift was living the public life of the kind and clean cut friend to everyone, the media found cracks in her armor. In the past month, she's come under fire for her new relationship with Tom Hiddleston (an alleged PR stunt) and been on the receiving end of not-so-subtle digs from her ex-boyfriend Calvin Harris. false
Are you gonna let her finish?
Since the media has concocted a Disney princess-like story for Swift, one she's played into for years, there's intense pressure to show no crack in this facade. Sunday night's Snapchat stunt wasn't the first time West tried to break her. The line that started this saga, "I feel like me and Taylor might still have sex / Why? / I made that bitch famous," refers to West storming the VMA stage in 2009 after Swift won Best Female Video over Beyonce. Instead of faltering or walking off stage, Swift waited for West to finish and went on to give her speech. This unwavering calm has carried her through her career and her recent Grammy speech, and was clear in her response on Sunday night.
Taylor: Can I live?
But Swift's steady hand begs the question–is she ever allowed to falter? Anything that could complicate or muddy her public image could be career ending. It's rare for a celebrity or musician to mature and change their image while still maintaining the same level of prestige. Not long ago, the public deemed Miley Cyrus's public maturation obscene and her level of popularly has backslid. Swift, who was creating her own identity at the same time, probably saw this decline and knew she could never grow beyond her current image without suffering the consequences.
In thinking about her storied history with West and the image both musicians have to uphold, it makes sense Taylor would fail to let on that she knew, to some degree, about West's lyrics. She had no other option. Being so heavily scrutinized in the public eye has made it impossible for Swift to be anything other than perfect.
But even princesses are flawed.