Taylor Swift played her first show this year, sang "This Is What You Came For" like a boss, because Calvin Harris who?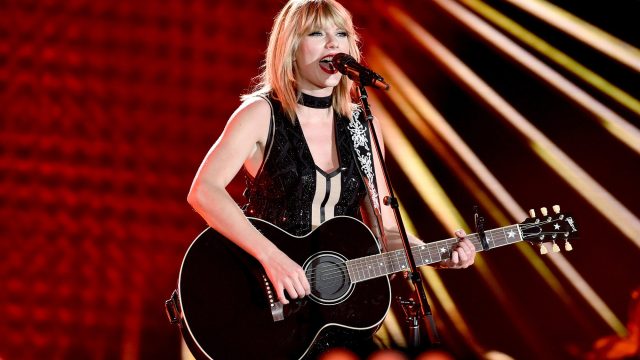 When it comes to surprises, no one does it better than our collective bestie (and all-time country/pop princess), Taylor Swift. Swift played her first show this year this past Saturday at the Del Valle, Texas Super Stage, wowing the excited crowd with a plethora of seriously amazing hits like "Fifteen" and "We Are Never Ever Ever Getting Back Together." Since the end of her mega successful 1989 Tour, and semi-recent breakups with Calvin Harris and Tom Hiddleston, this is the first time we've seen Swifty back in action. Of course, in true T. Swift fashion, she's totally slaying it like a freakin' boss.
Seeing as it's Swift's only 2016 performance, what did we do to get so lucky? The set was in celebration for the race at the Formula One United States Grand Prix, of course! According to Circuit of the Americas chairman, Bobby Epstein, an estimated 100,000 people were estimated to attend with additional performances by The Roots and Usher. Check out a few clips below! false false
https://twitter.com/udfredirect/status/789993323972927492
Another big surprise was when Swift also busted out a song co-written with ex, Harris, "This Is What You Came For," and obviously the crowd went wild, because Calvin who?! While the song is heard on the radio as sung by Rihanna, it's Swift who recently revealed she'd used a pseudonym to co-write with Harris and this show was the first she'd performed it since that became public knowledge. You can see for yourself in these snippets. Fair warning: you will be mesmerized!
https://twitter.com/udfredirect/status/789994232610189312
false
If you're wondering whether or not this means there will be a sixth studio album, the rumors point to yes (according to fan groups), though we can't be sure. One thing we know to be true about Tay Tay is that she's full of surprises! It's been two long years since the last album, and she seems to drop a new one every two years (for the last ten years!), so here's hoping another is right around the corner. Although, she gently warns us not to get our hopes up too high as she confessed to Vogue earlier this year.
"This is the first time in 10 years that I haven't known what's next. I decided I was going to live my life a little bit without the pressure on myself to create something.
We feel ya, girl! Keep living and we'll impatiently sit back and wait for that next album, whenever it gets here!