Taylor Swift just teased the "Out of the Woods" video and we can't wait
2015 was the year of epic Taylor Swift music videos, and it looks like 2016 is going to follow suit. The pop star recently shared an itty-bitty sneak peek of her upcoming video for the single, "Out of the Woods." According to Taylor's Twitter, the video will debut on Ryan Seacrest's New Year's Rockin' Eve show, which means we barely have enough time to mentally prepare ourselves.
The photo that Taylor posted on her social media doesn't give us too many clues about what to expect in the video. Girlfriend looks like she's covered in mud – maybe there's a chance that the video will be about questioning whether or not we are literally out of the woods. Could be a horror movie waiting to happen.
Another possibility: Taylor spent the day in a spa's mud bath and just realized that the bill is going to be crazy expensive. Maybe?
"Out of the Woods" will be the sixth single released off of the record-shattering 1989 album. Taylor wrote the song with Jack Antonoff (of fun., Bleachers, and Lena Dunham's Instagram), and described its subject matter during a performance at the Grammy Museum in September:
Is that "woods" of anxiety going to stay metaphorical or is it going to be brought to life Snow White style? Either way, this will be all of us when the music video debuts tonight: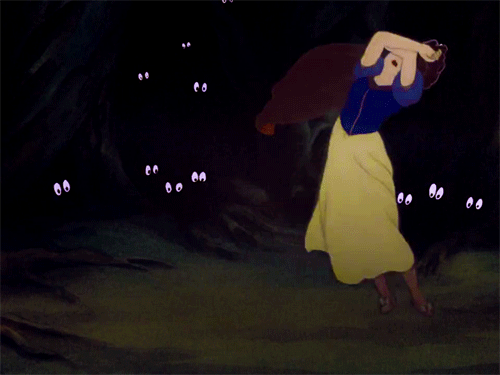 Cannot. Wait.
(Images via Instagram and Disney.)