Taylor Swift stans, rejoice: you can now buy an "old Taylor can't come to the phone right now" phone case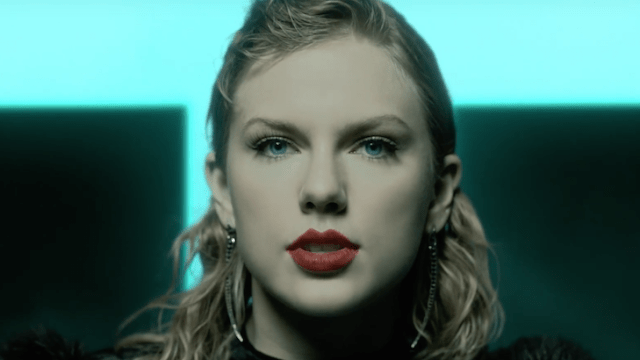 It was only a matter of time before someone made an "I'm sorry, but the old Taylor can't come to the phone right now" phone case, and that someone happens to be Taylor Swift herself.
This rose gold (gotta be on-trend bb) phone case is sold exclusively on Swift's website with prices ranging from $35-$40 depending on which phone you have. Bad news for Android lovers, the case is only available for iPhones 6, 6 plus, 7, 8, or X. We suppose this is also bad news for iPhone 5 or SE users still hanging onto their phones.
The case features the now-iconic lyrics displayed vertically down the phone. Swift even has the case on her own phone, which is incredibly on-brand for her.
Merch seems to be the new form of monetization for celebrities. Justin Bieber's Purpose tour merch was treated like a fashion collection and Kim Kardashian has merch and she's not even promoting anything.
Other Swift merch includes oversized sweatshirts, pins, patches, and shiny elaborate snake rings. We're low-key in disbelief that a single serpent ring would set you back $60, but the stan heart wants what it wants.
As far as we're concerned, this clever phone case is the best item in her online shop.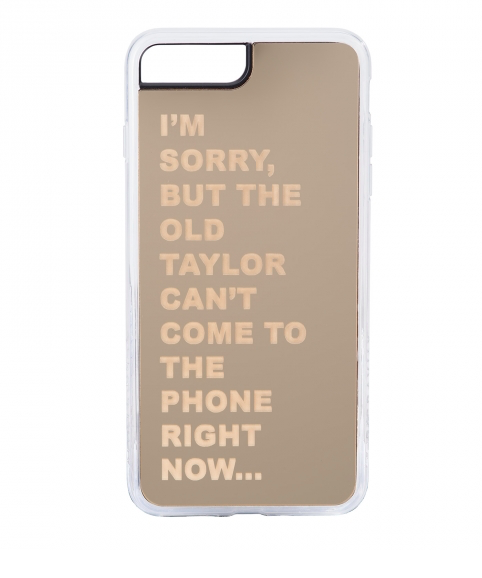 A cool aspect of the phone is its reflective surface. There's something about rose gold that screams LUXURY in a way matte colors do not.
https://twitter.com/udfredirect/status/931310106616135681
https://twitter.com/udfredirect/status/930630247929835521
Swift is the branding queen, so the fact that she's carrying around her own merch is like, the celebrity merch equivalent of vertical integration. Carry on, Swift.