Could Taylor Swift be about to drop new music? This theory certainly suggest so…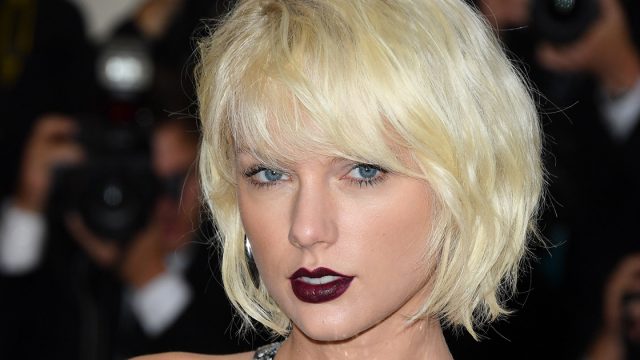 Traditionally, this time of year is when the music industry readies those albums it thinks are going to be massive. While things may have changed a bit with the likes of Beyoncé, Rihanna, and Britney Spears releasing their records earlier this year, there's still a load of acts that are said to be coming back this fall. The likes of Lady Gaga and Tove Lo have already announced their projects, but could there be others we don't know about? What about Taylor Swift?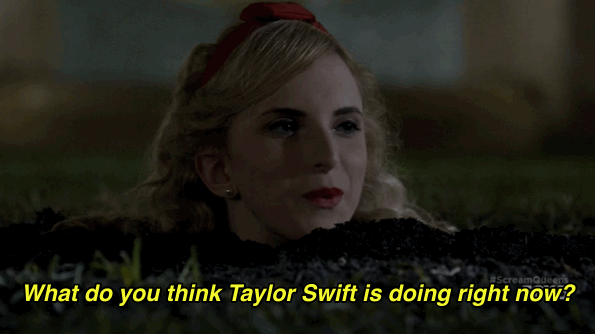 Since the release of her debut, self-titled album back in 2006, Taylor Swift has released an album in October (except Fearless, which came out in November) every two years.
You might recall that the singer's last album, the record breaking and absolutely brilliant 1989, was released October 27th, 2014. That means that the two year mark is quickly approaching.
Now, the president of Taylor's record label, Big Machines' Scott Borchetta, tweeted earlier this year that Taylor didn't plan to release a new album in October. However, he has since deleted that tweet.
What's more, it's just been announced that Taylor has signed a massive joint venture with AT&T. false
Part of the deal will see the singer play a show at DIRECTV's Super Saturday Night event ahead of this year's Super Bowl, at which Lady Gaga is performing.
So…could Taylor Swift be about to surprise drop a new album?
Well, according to The Washington Post, this *could* potentially happen. Journalist Emily Yahr has speculated that due to the intense press coverage and some scrutiny surrounding Tayvin, Hiddleswift, and Kanye vs. Taylor, the Nashville singer could forgo the traditional route, instead opting for a stealth attack.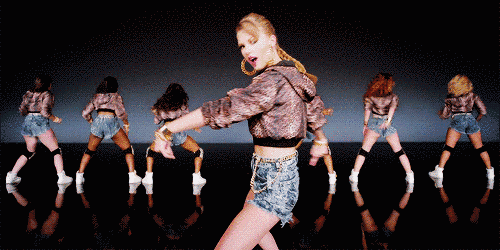 What's more, Taylor is set to play her only show of 2016 at the Formula One U.S. Grand Prix in Texas on Saturday, October 22nd, which could indicate that October is, again, the time that she'll drop the record.
In fact, The Washington Post have done some serious investigative journalism, and deduced that the album might have something to do with the number 13, Taylor's lucky number.
They speculate that the album might arrive on 10/23/16, which when added up (1+0+2+3+1+6) equates to 13! It also happens to be just one day after the U.S. Grand Prix in Texas, and it coincides nicely with the ten year anniversary of her self-titled album Taylor Swift (it was released 10/24/06)…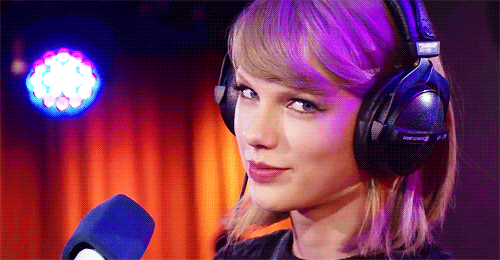 We do know that Taylor is working on new music. Her BFF Cara Delevingne revealed just last month that TayTay was back in the studio, and Kesha Instagrammed a cryptic picture that alluded to the fact that her and Taylor had been writing together. Similarly, there was a leaked Snapchat video that appeared to show a demo of Taylor singing a song called Roses, although this was debunked by fellow country singer and friend, Kelsea Ballerini.
Of course, this is all speculation, but The Washington Post does make a convincing argument, and we're suckers for speculation and theories about anything. Also, we're TOTALLY ready for new music from Taylor; she's had quite the last few years, so we imagine the songs are going to be FIRE. SO. EXCITING.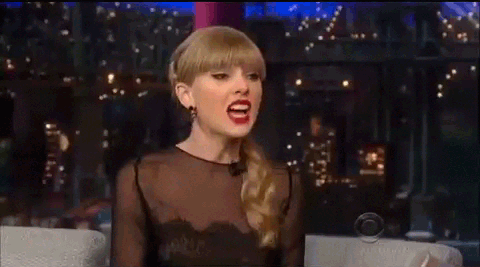 So, don't @ us if we're wrong, but bookmark this page just in case. October 23rd really isn't that far away…#TS6 is (maybe, possibly) coming, y'all.