We just got a very strong clue that Taylor Swift will release new music in December
Taylor Swift's squad is nothing to mess with; they've been branded, they've been hand-picked, they have proven their loyalty and have provided the hottest gossip of anyone — such as entourage member Ed Sheeran dropping some pretty hefty evidence that Taylor Swift will release new music in December of this year. Ed stopped by to talk with the BBC about the 10 versions of his new album that existed before this final one, and how each song on the album has significant meaning to him. Is Taylor on the album, though? Nope! And he knows why…
Of course Ed Sheeran knows some of the most coveted music gossip there is to tell. Who wouldn't trust that smile?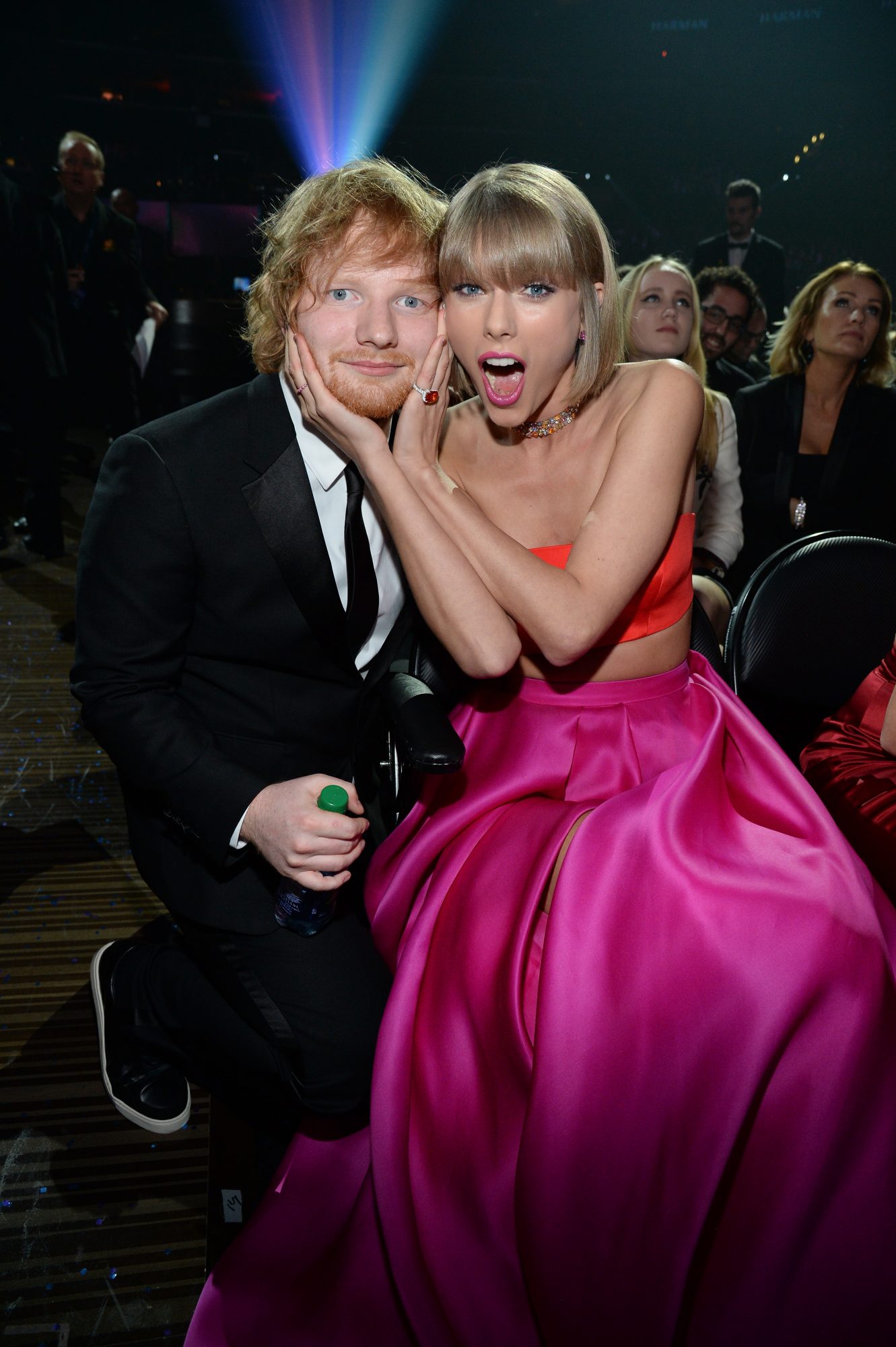 After rumors were sparked that a collab was underway by a certain someone's Instagram shot months ago, we were surprised to learn of an absence of Taylor on Ed's major new record.
https://www.instagram.com/p/BHfsjPODqRE
But Ed has confirmed why:
"Taylor [Swift] isn't going to be releasing until probably the end of this year. Christmas is the smartest time to release because that's when everyone buys records."
Taylor has never been shy about performing strategically in this business; remember her Superbowl Saturday concert in Houston that was nearly bigger than the Superbowl itself? She's a boss through and through, and if she's sitting on our new favorite record until its most opportune release date, we are not surprised. Taylor knows what's up.
https://www.instagram.com/p/BQH023DhfBn
Besides, Ed added a very important point. Without any new music from Taylor till next winter, we're in for, in his words, "a full year of just all Ed, all the time."
We'll take it!