Taylor Swift said her new album will have "political undertones," and now we really can't wait for TS7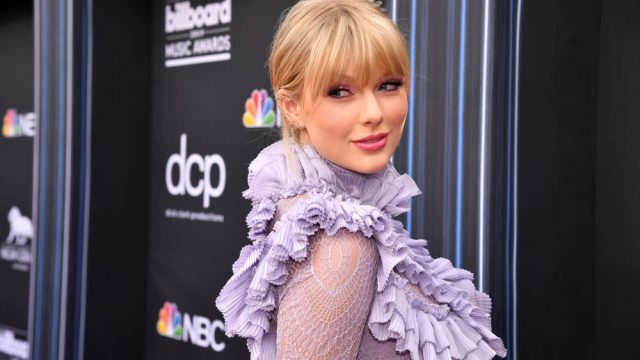 Taylor Swift is officially not afraid to get political. In the lead-up the 2018 midterm elections, she endorsed two candidates for the first time in her career. Before that, she shared an Instagram post urging her followers to register to vote. Swift's plea to her fans worked, leading to a huge increase in voter registration. And it looks like this new civically minded Taylor is here to stay.
During a May 24th interview with German news outlet RTL, the "ME!" singer reportedly explained that her seventh album will be more political than her past music. She added that she wants to continue her recent efforts to get young people politically engaged.
"I definitely think there are political undertones in the new music I made," she said, ET Online reports. "I'm not planning to stop encouraging young people to vote and to try to get them to talk about what's going on in our country. I think that's one of the most important things I could do."
The 29-year-old pop star avoided talking about politics for years.
When she gave her first political endorsements in an October 2018 Instagram post, she explained why she'd decided to break her silence.
"In the past I've been reluctant to publicly voice my political opinions, but due to several events in my life and in the world in the past two years, I feel very differently about that now. I always have and always will cast my vote based on which candidate will protect and fight for the human rights."
We're 100% here for Swift's political activism, and we know that she'll be able to make a difference with her platform. Now, if only we knew her new album's release date.