Taylor Swift revealed her mom's cancer has returned—and what it's teaching her about life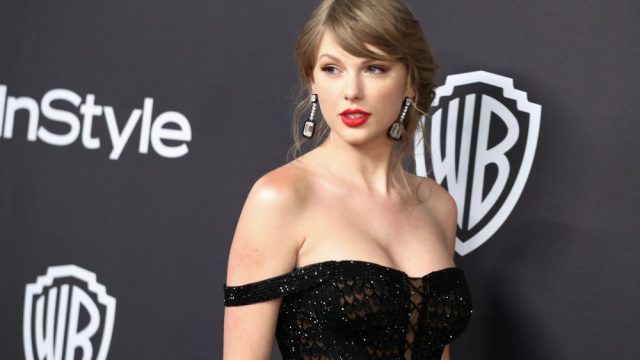 For many of us, turning 30 is a time for reflection. And Taylor Swift, who turns 30 in December, recently opened up about the life lessons she's learned in an essay for Elle magazine. Her list included several major challenges she's faced over the years, including her mother's ongoing battle with cancer. While both of the singer's parents have faced the disease in the past, the singer revealed that her mother's cancer has returned.
"It's taught me that there are real problems and then there's everything else," she wrote. "My mom's cancer is a real problem. I used to be so anxious about daily ups and downs. I give all of my worry, stress, and prayers to real problems now."
As Billboard notes, Swift first shared that her mom, Andrea Gardner Swift, had been diagnosed with cancer in a 2015 Tumblr post. As the singer explained at the time, the family (understandably) opted to keep details of her treatment out of the public eye.
In her Elle essay, the Reputation singer also shared that she fears violence in her daily life, especially after tragedies like the Manchester Arena bombing. She explained that she worries about how to keep her fans safe at shows, and revealed that she now carries QuikClot, an army-grade bandage dressing, with her at all times because of these fears. She also revealed that she's dealt with a number of stalkers in the past, which also contributes to her anxiety. However, she noted that she tries not to let her fears control her life.
"Every day I try to remind myself of the good in the world, the love I've witnessed and the faith I have in humanity," she wrote. "We have to live bravely in order to truly feel alive, and that means not being ruled by our greatest fears."
Thanks for the important reminder, lady. And happy (very early) birthday.