This Taylor Swift video gives a behind-the-scenes look at the making of "Delicate"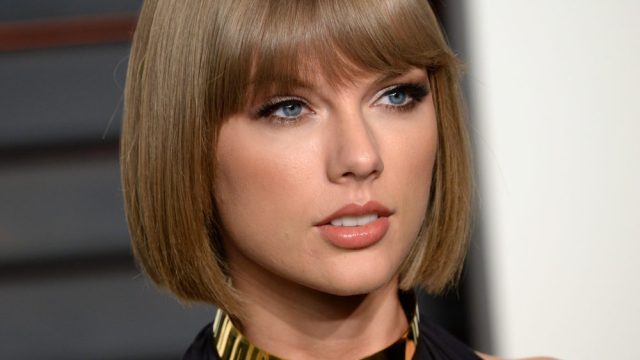 We just got another behind-the-scenes look at the making of one of Taylor Swift's Reputation tracks. And this time, the focus is standout song "Delicate."
In the video, we see Taylor Swift hard at work. She's determined, as ever, to make her song absolutely perfect. As with the previous BTS looks — we caught a glimpse at the making of "Gorgeous" a couple weeks back — her hair is tousled, and her signature red lip is nowhere to be found. It's like being inside a studio with her, but she probably wouldn't even notice. Girl is IN. THE. ZONE.
It's as intimate as it gets, especially for someone as carefully guarded as Swift. And it's a lesson in how much goes into getting even two lines just right.
Watch Taylor Swift work to perfect "Delicate" for yourself:
https://www.youtube.com/watch?v=eQVhAN7-IAw?feature=oembed
In the video, we see Swift plugging away. The bridge, the chorus, it all has to be perfect. The cutest moments come when Swift realizes she's gotten it. She grins and her eyes light up and it's extremely #OldTaylor. Just for a second, though. Then, it's back to work.
The BTS videos show a vulnerable side of Swift that's at odds with her Reputation aesthetic.
Since she debuted her "Look What You Made Me Do" video in August, her public persona has been much tougher and much more mysterious than in previous album cycles. So we love seeing a softer side through these videos! Now, if she'd just tell us who her songs are really about!