Taylor Swift just perfected THE fall look while having dinner with Cara Delevingne in NYC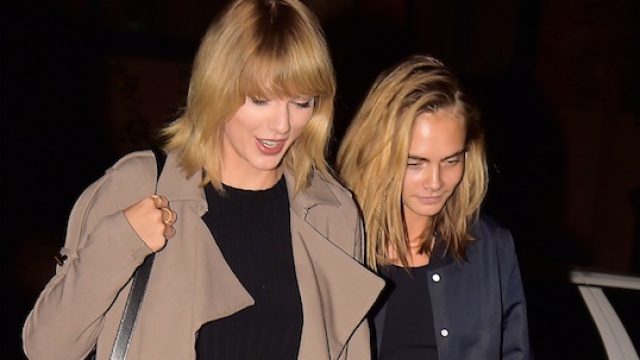 On a regular basis, Taylor Swift dazzles us with her wardrobe choices. Remember that black and white minidress and velvet patterned maxi? This girl knows how to turn heads! Aaaaand she's about to do it again.
People let us know that last night she went out on the town in New York City with pal Cara Delevingne, and they both were totally fall-ready.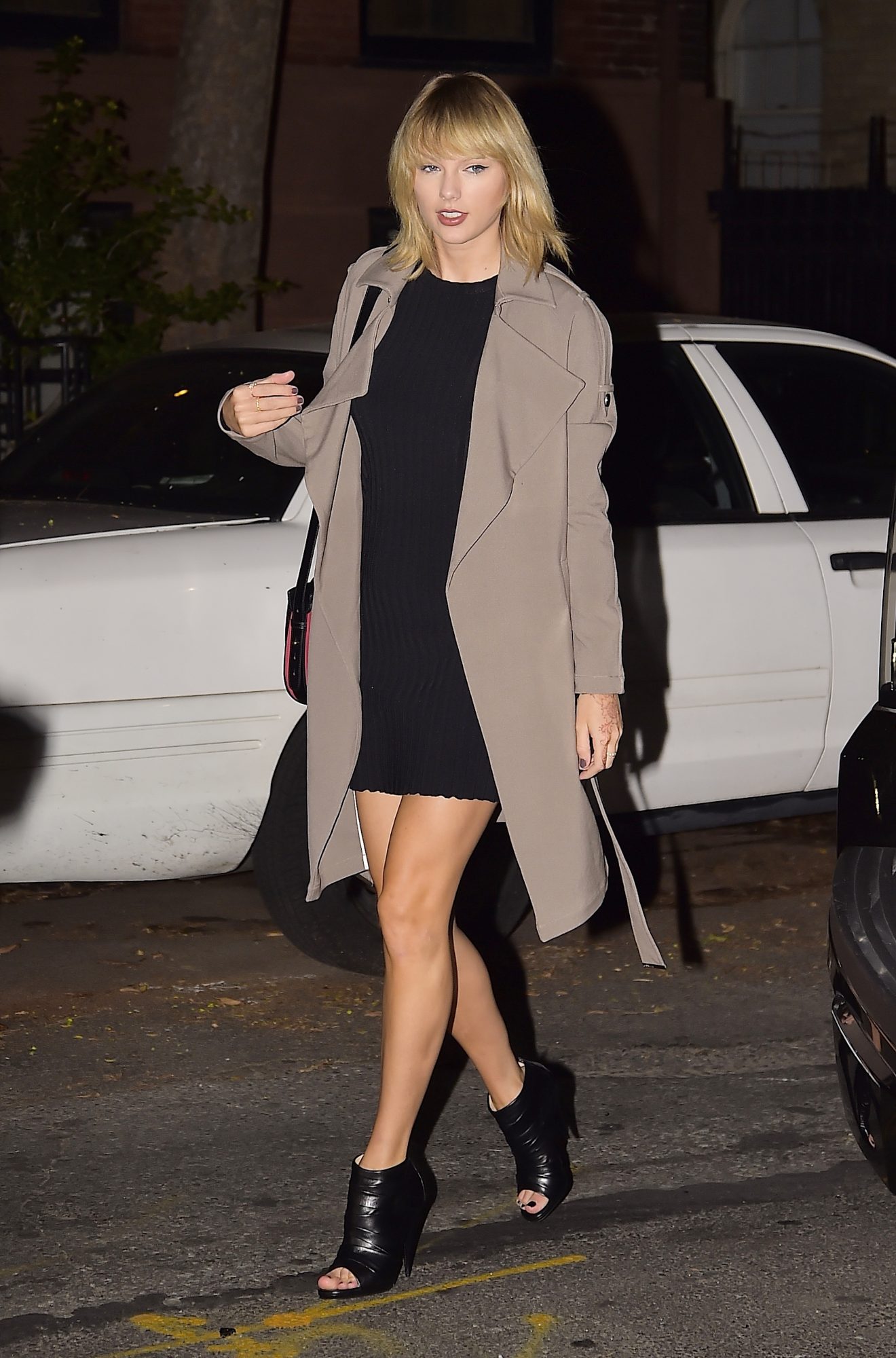 Swift wore a black knitted dress with matching black booties, complimented by a tan trench coat. We've got to say, these knitted dresses are making us swoon — did you see the one that Emma Stone wore the other day? As well as being ultra comfortable, they're fitted and sleek.
Delevingne's outfit was a little different but no less autumnly-awesome; she wore high-waisted black skinny jeans and a cropped bomber jacket. We love how both girls let their hair fall naturally on their shoulders — no fuss, just easy and fun.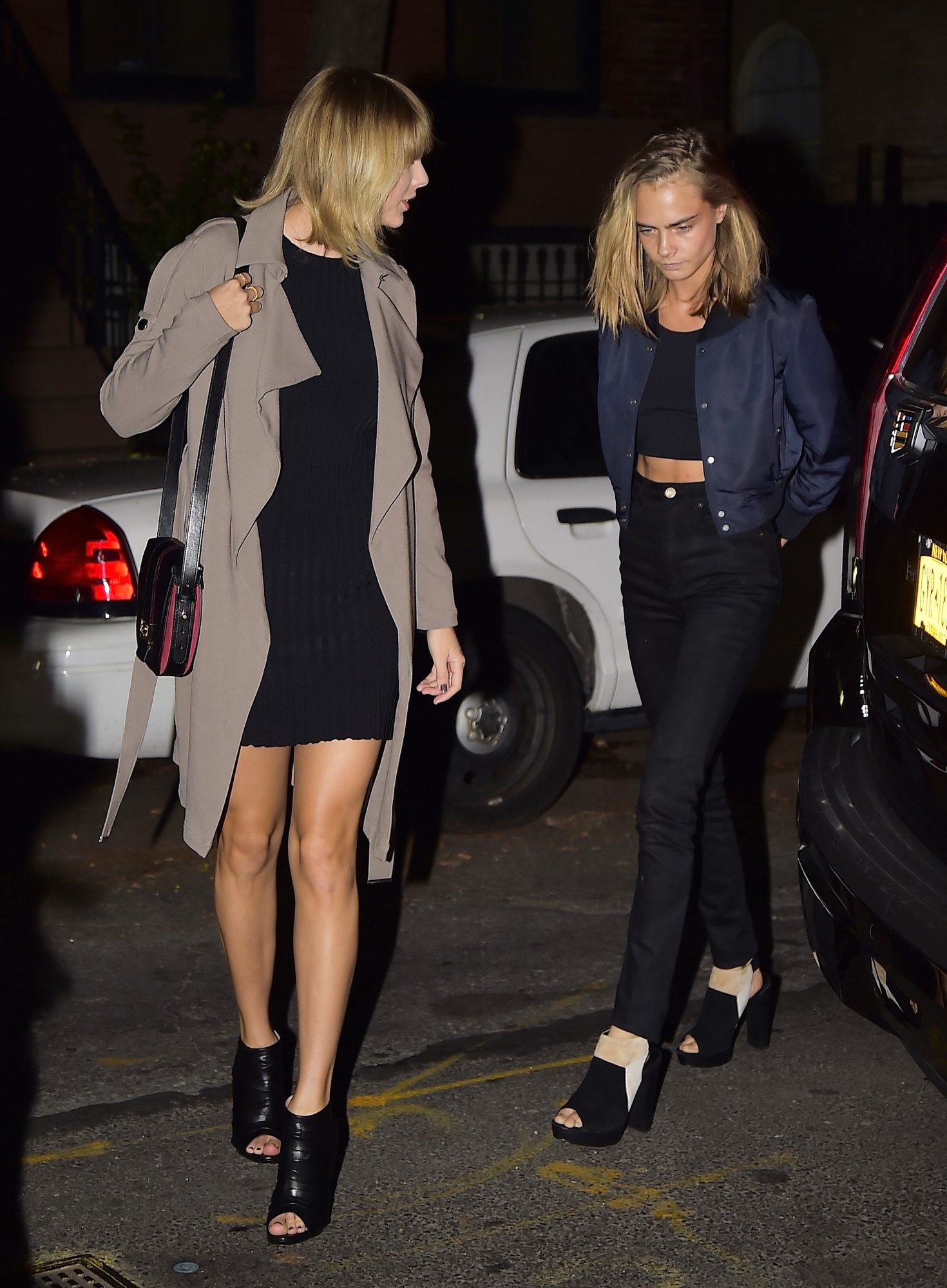 Apparently this was a star-studded night out, because Lorde, Sienna Miller, Suki Waterhouse, and Calvin Klein in attendance (we don't know what they were wearing, but we can only assume it was amazeballs too).
These girls are giving us serious #squadgoals right now, as well as  a ton of inspiration for our fall wardrobes!