Taylor Swift plays 14 versions of herself in the "Look What You Made Me Do" music video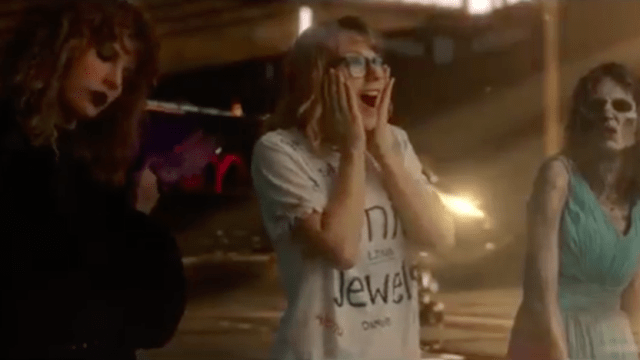 After a week of media frenzy, Taylor Swift has finally unveiled the music video for "Look What You Made Me Do" during the 2017 MTV Video Music Awards. We just watched it and then watched it again, because it is SOMETHING alright. Taylor is seemingly calling out her haters but also dragging herself?
In the video, Taylor portrays every "version" of herself.
Swift plays herself as the victim, the snake queen, the squad leader ruling over an army of identical fembots, and more. The video is giving us so many visuals, it's dizzying. Taylor crawls out of her grave.  She takes an ice bath. A snake serves her tea!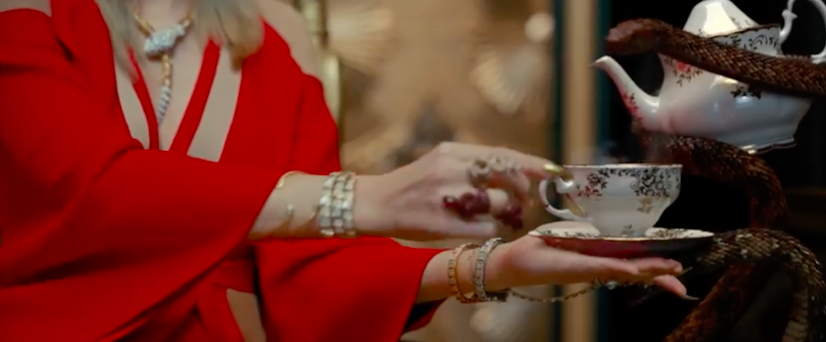 She also dances with male backing dancers in what some people are calling a "Formation" rip-off. false
You can watch the video below and then watch it again, because were those women wearing cat masks?!?! WHAT?
https://www.youtube.com/watch?v=3tmd-ClpJxA?feature=oembed
Regardless of how much you like or dislike Swift, it is impressive how well she visually represented every single thing people have said or written about her.
The song is off her forthcoming album Reputation, due out this November, and whatever you think about the song, it has already broken two major records. It broke the record for most streamed song on the day of its debut. Second, the lyric video broke the record for number of same-day YouTube views. People streamed the song 8 million times on Spotify on Friday, and watched the video 17 million times on YouTube, according to the Associated Press.