Twitter is losing it over the last scene in Taylor Swift's "Look What You Made Me Do" video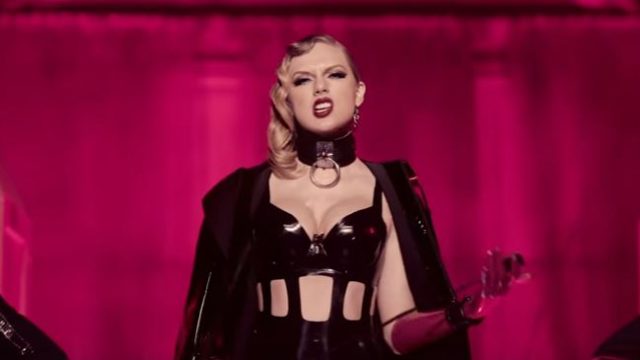 She didn't appear at the show in person, but Taylor Swift's bonkers "Look What You Made Me Do" video premiere shook up the entire 2017 MTV Video Music Awards, and with good reason: it was completely insane (in the best way ever).
The highly-anticipated premiere of the video came early on in the night, but Twitter is still freaking out over the last scene in which all the "old Taylors" unite to duke it out amongst themselves, and our jaws are still on the floor, if we're being totally honest.
These are the funniest (and most relatable!) Twitter reactions to that last scene in the video, proving that while old Taylor might be dead, new Taylor is here to shake everything up.
false
Some wigs were lost in the process.
false
Some tears were shed.
One fan thinks a reality show called Old Taylors should exist…and we completely agree.
Some fans were understandably distraught over the death of the Old Taylors (RIP to all of you!).
While others couldn't help but scream at the TV.
https://twitter.com/udfredirect/status/901966222996230150
false
Many gave Taylor props for being so ~meta~ with her Old and New Taylors.
Others had deep theories about the meaning behind the video, and surprise: they've got nothing to do with Kanye West. false
But most people were simply shaken to the core about seeing all the Old Taylors attack each other…and, same.
No matter what the true meaning behind the video really was all about, one thing is for sure: new Taylor is here, and we have a feeling this is only the first of many jaw-dropping moments to come.