Taylor Swift's label just shared the sweetest TBT of her celebrating her first single — 10 years ago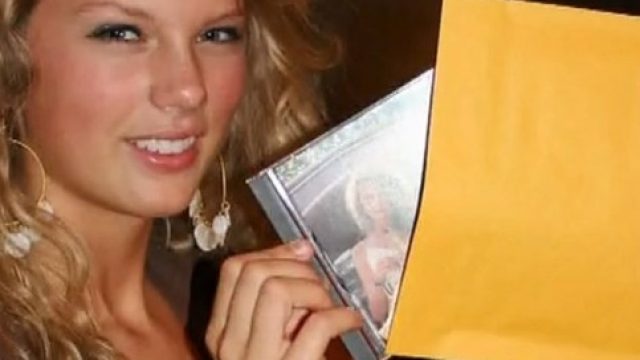 It's been 10 years since Taylor Swift dropped her first single. Which means, it's been ten whole years of witnessing Swift win GRAMMYS, date some of Hollywood's hottest fellas, write songs about those fellas, win more GRAMMYS, release more songs, defend her GRAMMY from a certain stage crasher, build up her #squad and be one of the sweetest, most gracious musicians there ever was.
So to celebrate the ten year anniversary of her first single "Tim McGraw" (do you feel old yet?), Swift's label, Big Machine, tweeted a throwback picture of the exact moment she stuck her CD single (CD stands for compact disc, in case you forgot) into an envelope and then shipped it off to radio stations that would change her life (and ours) forever.
TBH, we can't believe it either. Happy anniversary, Tay!