Here's how Taylor Swift schooled Karlie Kloss in makeup (in the best way)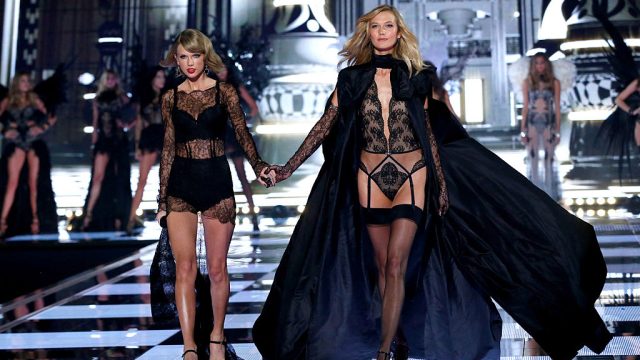 There are plenty of benefits to being in Taylor Swift's squad — such as getting to crash her concerts (without being escorted away by the police). But perhaps one of the best perks? Getting advice from the queen herself.
In an interview with InStyle UK, Karlie chatted about her friendship with Taylor, and how much she's taught her — especially in the beauty department. Yes, it turns out Taylor can even give tips to supermodels!
"Taylor can do a killer red pout. I love her signature beauty look: the classic lip and winged liner," she said. (We totally agree.)
Karlie said that since Taylor is a total makeup goddess, she gets advice from her on how to get ready in the morning. "She's really good at doing her own makeup, so I've definitely picked up some good tips and products from her," she said.
But that's not to say that the friendship is a one-way street! Karlie also helps out Taylor, but more in the fitness area to get that killer bod and get their sweat on. "I've probably helped her more with different ways to work out, like Pilates or strength training," Karlie told InStyle. "We're both very healthy and active, so we like to train together."
Okay, any workout sesh would be a million times more fun if it's with Taylor Swift and Karlie Kloss. Can we come next time?