Taylor Swift's hike with Joe Alwyn may have actually contained a sneaky message to fans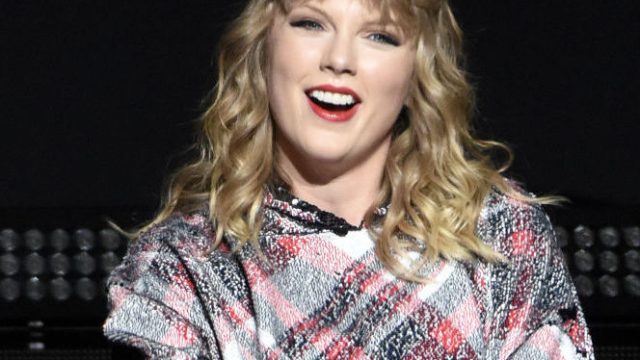 Taylor Swift and her boyfriend Joe Alwyn went for a hike this week in Malibu after being MIA for months. The sighting was somewhat surprising, not just because Swift and Alywn are super secretive and literally never go outside, but also because Alywn's outfit was possibly sending a secret message to eagle-eyed Swift fans. A few days before the event known as "the hike," Swift announced on Instagram that the music video for "Delicate" will drop this Sunday, March 11th, during the iHeartRadio Music Awards. "Delicate" is clearly about her relationship with Alwyn and features lyrics like:
"Dark jeans and your Nikes, look at you
Oh damn, never seen that color blue."
Please refer to "the hike" photos. What do you see?
Joe Alwyn wearing dark jeans and Nikes. On "Delicate" she sings of a man wearing "dark jeans" and "Nikes." "Delicate" drops this weekend. Omigod we feel like we're in one of those conspiracy movies and we're connecting all the clues on a cork board. Ahhhhhh!
false
This is the most Swiftian thing to ever happen, and here's why. Once upon a time when people bought CDs, Swift would hide secret messages into the liner notes. There were at least 10 hidden messages in the video for "Ready for It," and just last month she posted a video of her cats with a low-key blink-and-you'll-miss-it Selena Gomez easter egg.
Taylor Swift is the queen of clues, easter eggs, and secret messages. Call it good PR if you want to, but Swift has been sending covert messages to fans since day one. If this isn't purposeful, then we suppose Alwyn just really likes wearing dark jeans and Nikes. We mean, it's a good look.
You can see photos from the hike, here.