Here's the evidence behind why fans think Taylor Swift and Joe Alwyn are engaged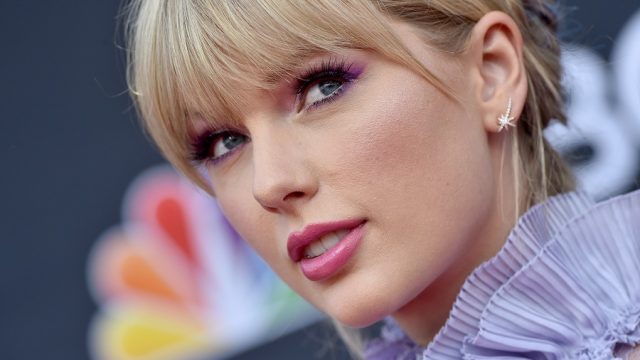 Taylor Swift's seventh studio album is coming soon, and fans are already, ahem, loving being able to decode all the Lover Easter eggs she's hidden as part of the promotional cycle leading up to the album's August 23rd release date. But the latest Easter egg might be a hint that Swift is actually engaged to Joe Alwyn, her boyfriend of nearly three years. We know! Turns out the evidence lies in the lyrics to a song on the new album, and fans are convinced Alwyn has proposed to Swift already.
In her interview for Vogue's September 2019 issue, the pop star plays the album's title track, "Lover," for the interviewer. While listening she says, "This has one of my favorite bridges. I love a bridge, and I was really able to go to Bridge City."
Swift fans know that some of her most personal lyrics lie within the bridges of her songs, and this one, in particular, has the Swifties screaming wedding bells.
The lyric in question? "My heart's been borrowed and yours has been blue. All's well that ends well to end up with you."
Vogue calls this bridge "a romantic, haunting, waltzy, singer-songwritery nugget: classic Swift," and you can call it what you want, but we're going to go ahead and say it: It sounds like a super subtle nod to the popular wedding traditions in which a bride wears "something old, something new, something borrowed, and something blue" on her big day for good luck.
Of course, neither Swift nor Alwyn have confirmed they are engaged, but these two have been notoriously private about their relationship from the jump. We definitely don't expect that they'll be shouting their wedding plans from the rooftops anytime soon, but we do think that the album will be chock full of Easter eggs hinting at their relationship.
Fans loved decoding all the lyrics that were possibly about Alwyn on Reputation, and based on what we've heard from Lover so far, we think there will be plenty of sugary-sweet shoutouts to him on the rest of the album. Either way, we cannot wait to hear it in full. Is it the 23rd yet?