Taylor Swift's new song "It's Nice to Have a Friend" is giving back in the best way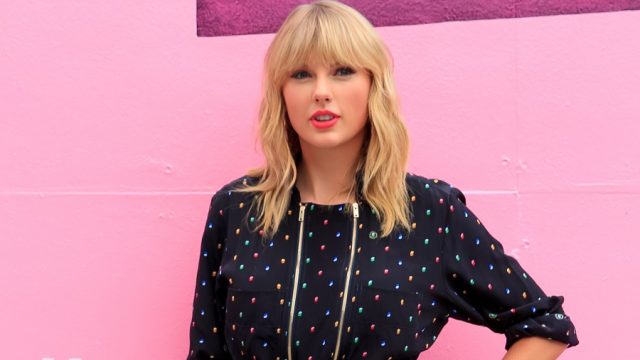 If you noticed something different about the song "It's Nice to Have a Friend" on Taylor Swift's new, chart-topping album, Lover,you're not alone—and no, we're not talking about those Karlie Kloss rumors. Not only does the song veer into new sonic territory for the Grammy-Award winning songstress, it also has a different mission in mind than just pleasing your ears.
The CBC reports that the song samples music played by the Toronto youth program, Regent Park School of Music. Not only are the actual students playing on the record, but all proceeds from the song will go toward the program itself. In addition, if "It's Nice to Have a Friend" is sampled, money from both those clearances and royalties will also go back toward funding the school.
According to Frank Dukes, the producer of the track who worked on coordinating the deal with the school, the ongoing, long-standing nature of the profit structure is designed to, essentially, "sustain the program."
Dukes, who is responsible for hits like Camilla Cabello's "Havana," which we sang all last summer, spoke to the CBC about the partnership with the school, and Swift's decision to help support the program with the profits.
"Spending time with the kids who were a part of the program, it was really inspiring for me to see how having them become a part of something where they really felt engaged and inspired helped open up their eyes to see how big the world is," Dukes said. "That if they really want something they just have to do it and they can get it and it's all within reach."
The song itself is captivating audiences not only for its charitable mission but because as Billboard says, it's unexpected, "sonically, lyrically, and structurally."
"The production's ghostly combination of choral backing vocals, gently gleaming steel drums and tenderly plucked harps is simultaneously comforting and unsettling, like the final scene of a slasher movie where maybe everything's finally all right, or maybe the knife is coming for the surprise death blow," Billboard writes.
It seems the school has some pretty talented musicians in its choir.
This is not the first time Swift has supported education by putting her money where her mouth is: In February 2015, she gave $50,000 in song profits to NYC public schools, and she's known for often helping fans with student loans. However, the long-lasting nature of this funding is a major step up in her investment in education, and we applaud her for it.