Is Taylor Swift's post-Oscars Instagram a hint about the "New Romantics" video?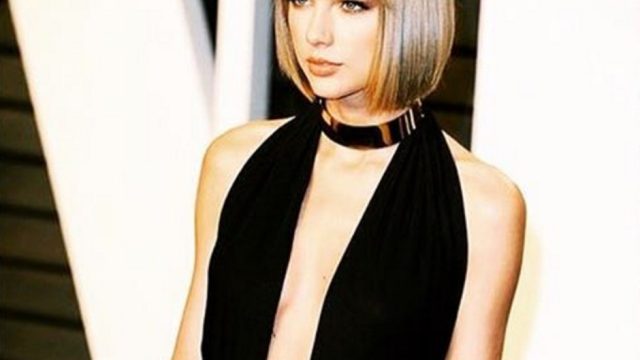 "It's poker. He can't see it in my face, but I'm about to play my ace."
That's the caption of Taylor Swift's latest Instagram pic, and there's about it that feels familiar. Is it another subtle reference to not letting Kanye West steal her sunshine? Or maybe just a mantra that she's adopting for the month of March? Both are possibilities, but the quote also means something more—it's a line from the song "New Romantics," a bonus track on the deluxe edition of Taylor's 1989 album.
The singer recently confirmed that the song was going to be her next single, so we're putting two and two together and thinking that she's working on a music video for it as well. There couldn't be a better time for Tay to release this song—it touches on ignoring the people who bring you down, which she's certainly faced a lot of lately. "New Romantics" goes so far to suggest that maybe love isn't the whimsical fairytale that her past albums have made it out to be, so why not embrace a more carefree approach to life?
But let's go back to the pic for a moment, taken at an Oscars after-party. Taylor is wearing a stunning black dress with a seriously plunging neckline—one that rivals even Jennifer Lopez's wardrobe. The dress is styled with a thick choker around her neck. She looks fab! Could this be a hint to what we'll be seeing in the "New Romantics" video?
This isn't the first time that Taylor has used Instagram to tease what she has next on the horizon. She's teased moments from upcoming music videos before. And in the days leading up to 1989, she shared a different lyric from every track. Hopefully we won't have to wait too long to find out more!