Taylor Swift reveals the reason she goes to Gigi Hadid for advice before anyone else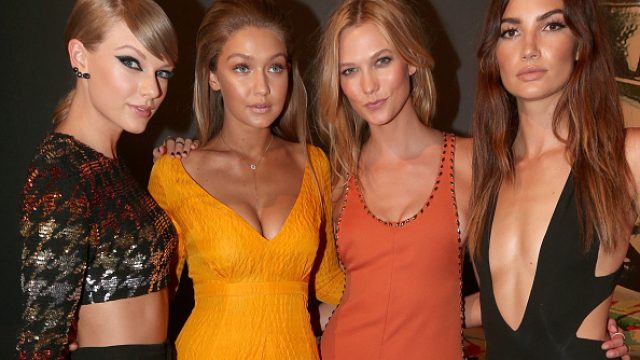 In the running for the best "awwww" moment of the day: Taylor Swift praised her BFF Gigi Hadid in an interview, even though she's sort of been staying away from the spotlight to focus on her music lately. (And she's not the only celeb songstress who's done that; both Lana Del Rey and Lorde fell off the radar for a minute to work on their craft.) In an interview with Harper's Bazaar, Taylor Swift was asked about her celebrity gal pal, and she just gushed about her.
"As a friend, Gigi is one of the first people I go to for advice. She has this incredible ability to see all sides of a situation and simplify it for you, to see the complexity of people."
Not only was Taylor Swift quick to say how much she values her friend's advice, she also opened up about what a kind and lovely person she thinks Gigi Hadid is to be around, which we think is SUPER nice. We can totally relate to Taylor's desire to expand upon how great her best friend is, because when you love and respect somebody like that, it's hard not to!
"Gigi's #1 rule is to treat people the way she'd want to be treated, so she's on time (or early) to work, says hello to everyone on set, asks them how they are, and actually listens to their response. She is an innately kind and inclusive person who has managed to become a huge power player and businesswoman without ever compromising that.
Two years ago, Gigi told Who What Wear that being a member of Taylor's crew was a badge of honor, saying, "We want to be known as the group of girls that are known for our kindness, rather than our cattiness."
We totally have a friendship crush on this adorable relationship.