Taylor Swift and Gigi Hadid singing along to "Hopelessly Devoted To You" is endlessly wonderful
ICYMI, Grease: Live premiered last night, and it was all kinds of fantastic. Of course, we weren't all that surprised, because if you take one of our fave musicals and combine it with some of our fave stars (Julianne Hough, Vanessa Hudgens, and Carly Rae Jepsen, to name a few), naturally it's gonna be perfect. So perfect, in fact, that it got Taylor Swift and Gigi Hadid singing along.
Last night, Gigi Snapchatted a short little video of her and T-Swift on the couch, watching Grease: Live. And even though it's less than 10 seconds, it's *so* precious, because they're unabashedly belting out "Hopelessly Devoted To You" like the true Grease fans they are. Tay even got so into it that she incorporated some dramatic arm movements: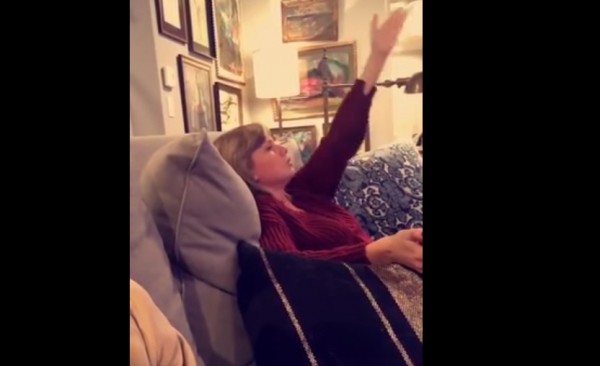 Maybe they should just use this as an audition tape for the next upcoming live musical, because we're pretty sure they'd totally rock it. (Plus, can't you imagine T-Swift as Sandy? We sure can.) Either way, we hope they invite us to the viewing party next time.
Check out the Snap below and be prepared to have Grease songs stuck in your head all day (if last night's special didn't do that for you already!).
https://www.youtube.com/watch?v=3jSUCHh1qoA
(Image via YouTube/Snapchat)