Taylor Swift's Album 'Evermore' Is Out Now—Read the Best Celeb and Fan Reactions
Plus, watch her new music video (which has a *genius* intro).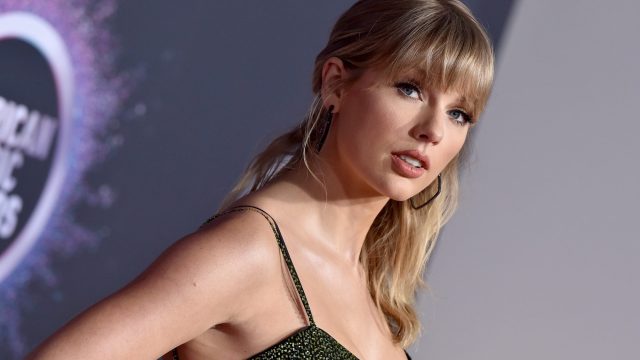 In July, Taylor Swift surprised the world by both announcing and releasing her eighth studio album, Folklore, in the same 24-hour period. And now she's done it again. On December 10th, the singer announced that her ninth album and Folklore's "sister record," Evermore, would drop at midnight, sending shockwaves through the internet for the second time in just under five months. Swifties—who were still playing Folklore on repeat, celebrating its five Grammy nominations, and reeling from the singer's recent concert film—could hardly believe they were receiving yet another album from Tay so soon, but it's true: Evermore is out now.
Evermore includes 15 tracks and two bonus tracks for a total of 17 songs, just like Folklore. Three songs feature other artists: Swift's longtime friends Haim tell the story of a murder on the harmonica-heavy "No Body, No Crime;" The National (Folklore collaborator Aaron Dessner's band) joins Swift on the nostalgic and apologetic "Coney Island;" and Tay's Folklore duet partner, Justin Vernon (aka Bon Iver), returns for the title track, an epic ballad that caps off Evermore.
This time, William Bowery (aka Swift's boyfriend of four years, Joe Alwyn) cowrote not just two (like with Folklore) but three songs on the album with Swift. His name is credited on the fragile track "Champagne Problems"—which feels reminiscent of Reputation's "New Years Day"—plus "Coney Island" and "Evermore." Can the couple continue to pen heartbreakers together, please? We're swooning.
Also similar to Folklore, the Evermore album art shows Swift in a whimsical prairie (wearing a beautiful Stella McCartney coat, of course), but this time, it's in color rather than black and white.
And like with the music video for "Cardigan," which dropped on the night of Folklore's release, Swift released a music video to go along with Evermore, too. "Willow," directed by Swift, picks up at the end of "Cardigan," with the singer sitting on the piano bench that led her into the rocky waters of the song. Now, a golden thread (cough, "Invisible String") leads Swift back onto that very piano bench and out into the world of "Willow." Can you say genius?
Of course, Tay's famous friends and fans are fully freaking out over her second epic surprise of the year. Check out some of the best reactions to Evermore below.
At this point, we won't be surprised by anything Swift does. Does "Willow" lead to another music video of epic proportions? We wouldn't count it out. Thank you, Taylor, for saving 2020 not once but twice.