Taylor Swift just endorsed a political candidate for the first time ever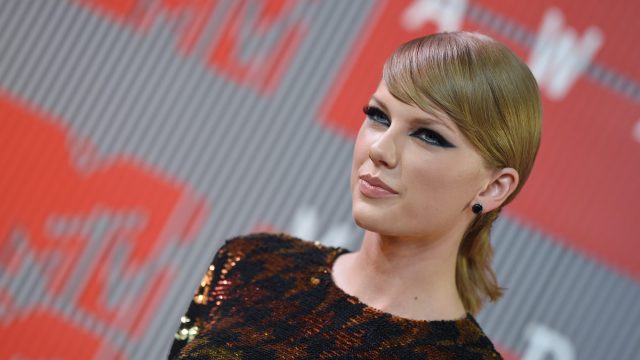 In the past, Taylor Swift has avoided revealing her stance on political issues. But that appears to be changing. The pop star supported the March For Our Lives in March, and now, she has officially made her first political endorsements.
On October 7th, Swift took to Instagram to tell her fans how she will be voting in the 2018 midterm elections. In her post, the "Look What You Made Me Do" singer wrote that for her, human rights issues are a priority at the ballot box. She endorsed Tennessee Senate candidate Phil Bredesen and incumbent representative Jim Cooper, both Democrats.
"In the past I've been reluctant to publicly voice my political opinions, but due to several events in my life and in the world in the past two years, I feel very differently about that now," she captioned her post. "I always have and always will cast my vote based on which candidate will protect and fight for the human rights I believe we all deserve in this country."
She concluded her message by urging her fans to vote, reminding them that October 9th is the last day to register in Tennessee.
So what are Bredesen and Cooper known for?
Bredesen's campaign website notes that he was governor of Tennessee from 2003 to 2011, and before that, he served as the mayor of Nashville's from 1991 to 1999. During his eight years in office, Bredesen improved teachers' wages in the state and founded the Heritage Conservation Trust Fund to protect 40,000 acres of land.
However, some of Bredesen's actions as governor were controversial. According to Tennessean.com, Bredesen helped eliminate a $300 million budget deficit for the state—by making deep cuts to TennCare, Tennessee's Medicaid expansion program. As a result, about 350,000 adults lost their coverage under the program (Bredesen preserved coverage for children).
Bredesen told Tennessean.com that these cuts were "personally painful, not to mention politically damaging," but said that he felt they were necessary. His administration later created Cover Tennessee in an effort to help provide an affordable health insurance option.
Cooper, Swift's choice in the House of Representatives race, has represented Tennessee's 5th District for 14 years, according to his campaign website. He is pro-marriage equality and supports "the rights of women to make their own health decisions." Cooper teaches health policy at Vanderbilt University and backed the Affordable Care Act. He also introduced a bill to ensure women are included in key medical tests. The representative is fiscally conservative and has fought for balancing the national budget.
As Swift wrote in her post, voting is incredibly important, so make sure you're registered. And then don't forget to cast your ballot in the midterms on November 6th.