Taylor Swift got political again in her latest Instagram post, and we're loving this new Taylor so much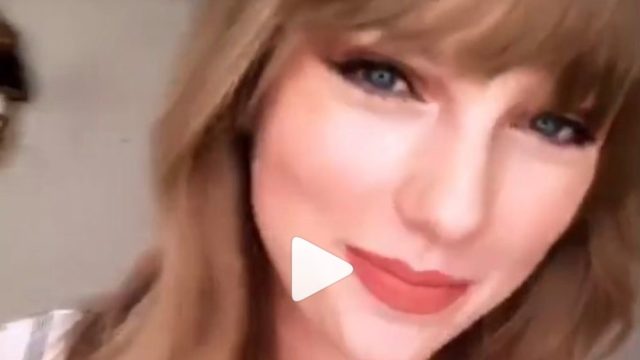 After months of anticipation, the 2018 midterm elections are finally here. Today, November 6th, many celebrities are urging their fans to head to the polls and cast their ballots if they haven't already done so. And Taylor Swift's inspirational message to her Instagram followers will make you feel so ready to vote. On her Instagram Story today, Swift urged her young fans to "make change by voting."
"I'm seeing a lot of underestimation of young voters in this new generation who now have the right to vote just in the last couple of years," she began. "But these are people who grew up post-9/11. They grew up with school shooting drills at their schools. These are people who want to vote.
She continued:
"It's not enough to just want change. It's not enough to just want to vote. You have to make go and make change by voting, and today is your opportunity to do that. I promise you it feels so wonderful to exercise that right that you have."
The pop star also promised to add fans' voting pictures to her story if they tagged her and used the hashtag #JustVoted. As a testament to her seriousness, the rest of her story was filled with selfies from people showing off their "I Voted" stickers. Most of the pics are from fans, but Swift also included selfies from fellow celebs Mariska Hargitay and Laura Prepon.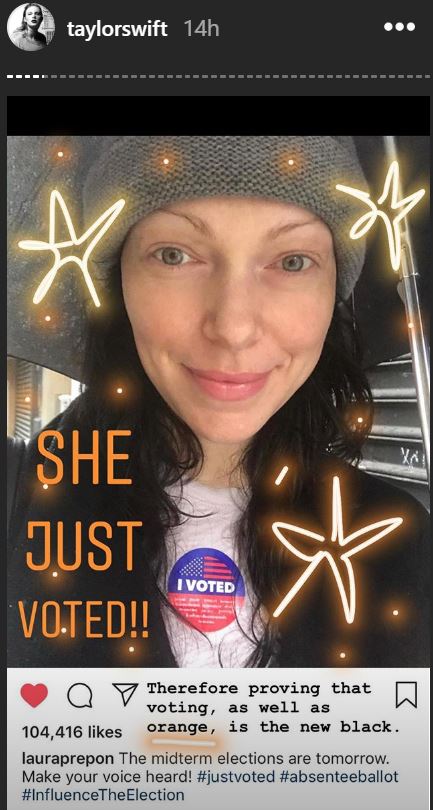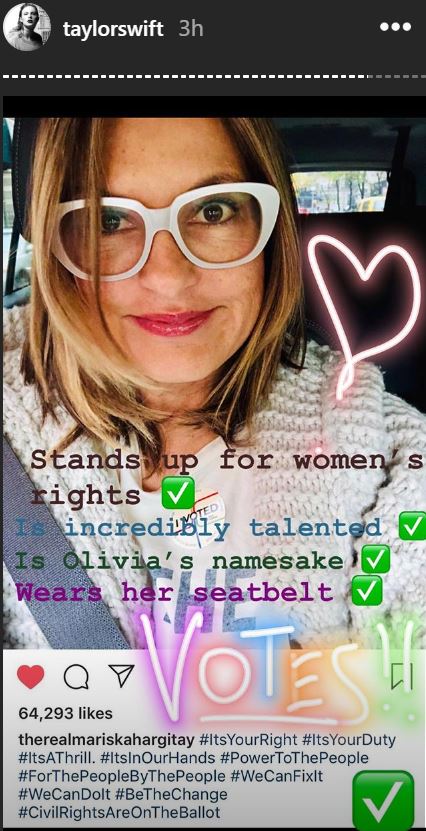 We definitely feel ready to vote now.
This year's midterms mark the first time that Swift has spoken openly about politics. In early October, the Reputation singer publicly endorsed two Democratic candidates in the Tennessee elections, urging Swifties to register to vote at the same time. Kamari Guthrie, director of communications for Vote.org, told BuzzFeed News that in the 24-hour period after her politically-minded Instagram post, 65,000 of people registered to vote.
Swift is right: The best way to effect change is to vote. So if you haven't already done so, be sure to cast your ballot today while you still can. Happy voting!